The groups for the Euro 2020 qualifiers will be drawn this weekend, and if you were bamboozled by the intricacies of the Nations League you are going to love this.
Here Press Association Sport does its best to explain what is going to happen.
When and where is the draw?
Are England seeded?
Essentially, yes, though UEFA are not using the word this time around. England are one of the four teams in the Nations League pot after reaching the finals of the competition, which means they will be placed into any one of Groups A-D and be handed four other opponents from Pots 2-5.
What about Northern Ireland, the Republic of Ireland, Scotland and Wales?
The make-up of the remaining six pots was determined by finishing positions in the Nations League. Wales, who will remain in League B after finishing second in their group, are in Pot 2, while Northern Ireland and the Republic of Ireland are in Pot 3 after suffering relegation from the second tier. Scotland are also in Pot 3 after earning promotion from League C.
How many groups will there be?
This may sound like East Fife 4 Forfar 5, but please stick with us… The 55 participating nations will be split into 10 groups, five with five teams and five with six teams. Four of the five five-team groups will include those countries through to the Nations League Finals to ensure there is room on their fixture lists for the extra games.
What might a Group of Death look like for England?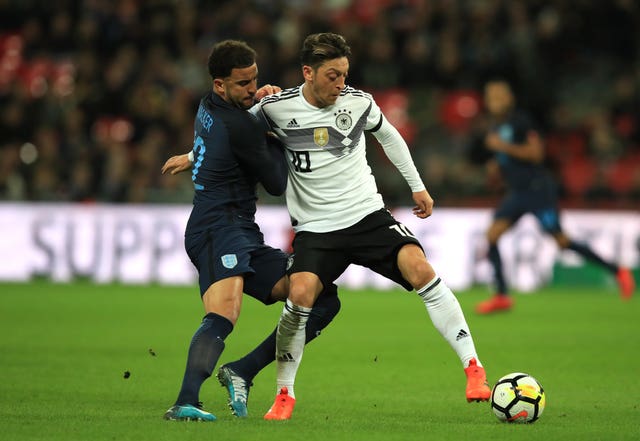 Will any countries be kept apart for any reason?
With 12 nations playing a role in hosting Euro 2020, nobody qualifies automatically but those involved will be given every chance to make it. To that extent, no more than two host nations – Azerbaijan, Denmark, England, Germany, Holland, Hungary, Italy, Republic of Ireland, Romania, Russia, Scotland, Spain – can be in any one group. Steps will also be taken to ensure Spain and Gibraltar, Bosnia and Herzegovina and Kosovo, and Kosovo and Serbia, are kept apart. Additionally, to minimise travel, UEFA has placed some restrictions on the number of teams from the western side of Europe who can be drawn to face Kazakhstan or Azerbaijan, or from southern Europe to face Iceland, but we really do not have the space for all of that here.
Who qualifies?
A simple answer at last. The top two teams in each group will be playing at Euro 2020.
When will the matches be played?
The 10 matchdays will be spread across the five international windows in 2019, with fixtures in March, June, September, October and November.
How does the Nations League dovetail into the traditional qualifying phase?
Seamlessly, of course. It is actually not as complicated as it first appears, though that is not to say not at all. The Finals will take place in June, with the four nations involved playing fewer qualifiers to ensure they are free to take part. Additionally, each of the four divisions in the Nations League gets one place at Euro 2020, to be determined by play-offs that will be played in early 2020. The teams that won their Nations League groups will contest the play-offs, unless they earn a place through the qualifiers in which case the play-off place will go to the next team in the rankings. Got it?
When will the Euro 2020 qualifying play-offs be?
The play-off draw will take place on November 22 next year, with the play-offs themselves taking place in March 2020. The semi-finals will be on March 26-28 and the finals on March 29-31.
Where will the Euro 2020 finals be played, and what dates?
The finals will take place from June 12 to July 12 2020, with matches being played throughout Europe. As listed above, Azerbaijan, Denmark, England, Germany, Holland, Hungary, Italy, Republic of Ireland, Romania, Russia, Scotland, Spain will all host matches, with the semi-finals and finals at Wembley.