The Video Assistant Referee (VAR) will be used in the Premier League in the 2019-20 season after the governing body announced its introduction earlier this month.
It is already in use in leagues around the world and has been a success, but what impact will it have on the game in this country?
The penalty award in favour of Tottenham in Sunday's north London derby was a further example of a decision which VAR may have overturned.
Press Association Sport spoke to 2010 World Cup final referee Howard Webb, who oversaw the introduction of the system in Major League Soccer and is now general manager of the Professional Referee Organization (PRO), about how the game has changed with the use of VAR and what we might expect to see happen in the Premier League.
Changes in officiating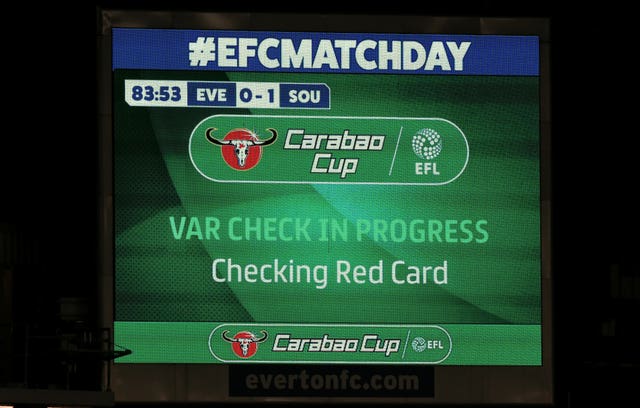 Referees will be able to officiate freely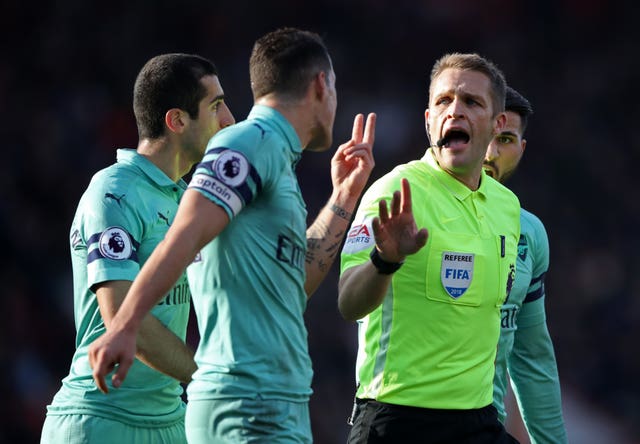 Assistant refs will keep their flags down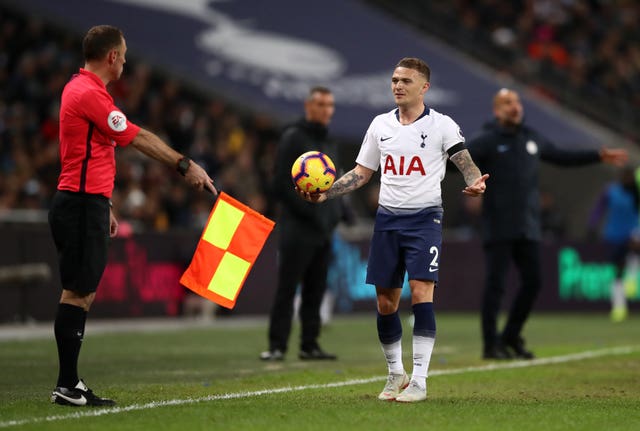 Referees could explain the decision to the crowd
Audiences in rugby and cricket have access to the audio of reviews in their respective sports and it has provided clarity to the decision-making process. One of the big gripes about the testing of VAR in last season's FA Cup was that the fans in the stadium had no idea what was going on when a decision was being checked. Webb believes the referees will eventually be the ones to deliver the verdict and let everyone know what is going on. He said: "Communication is really important, trying to make sure the in-stadium audience knows what is happening so they feel connected to the game. We are always looking at redefining the way we deliver the message out, at the moment it can be played out on the video screens and hopefully that helps sell the process. We show the definitive angle in the stadium. I think eventually we will see referees announcing the outcome over the PA system. That is popular in the US. There are trials taking place to see how that would work in our sport."
Changes to the game
Red cards for violent conduct will eventually decrease (Martin Rickett/PA)While there may be an initial spike in the number of dismissals for violent conduct as more off-the-ball incidents are spotted by the eagle-eyed VARs, Webb expects players to quickly learn that anything they do will be caught on camera and modify their behaviour as a result. "In MLS the number of red cards for violent conduct has gone up," he said. "That is because we are capturing more than we would before because things which have happened off the ball have been picked up. Over time players will become wiser to the fact they are being captured. If they think they can get away with it because no one is looking, then there will usually be a camera that picks it up. Eventually, violent conduct will go down because players know they are going to get caught."
Less diving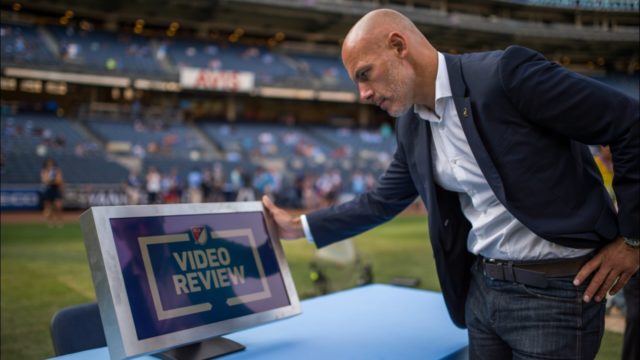 More set-piece goals
Some things won't change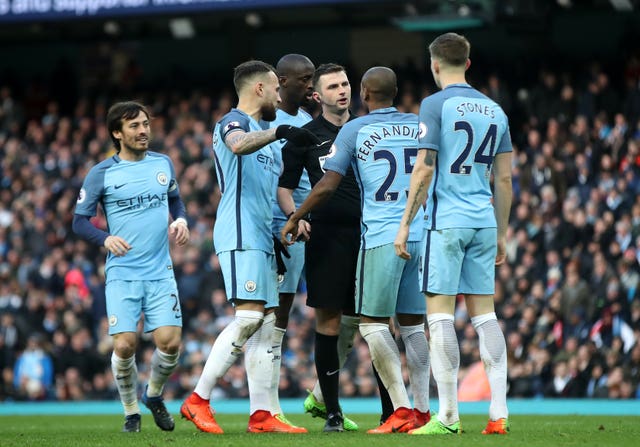 Referee's decisions – moreover whether they are reviewed – will still be contested (Nick Potts/PA)While VAR will cut out the howlers, it is important to remember that ultimately it will still come down to a human's subjective opinion on an incident. Webb revealed: "Football is subjective and always will be subjective, so the final outcome might not please everybody all of the time because that is an unachievable goal. We are not aiming to have everybody accepting every single decision because that is not an achievable aim. But at least we can say that because we are checking all of these big situations we can almost guarantee that real clear errors are a thing of the past. In MLS we have had well over 1,000 goals this season and we have worked out that only three should have been disallowed. There is a comfort level that if a goal is scored it is going to get checked and if there is a clear error that will be dealt with, so that has to give people comfort that it will get rectified."
Managers will still moan about refereeing decisions