Unai Emery fears Arsenal defender Rob Holding faces a lengthy spell out with a knee injury sustained in Wednesday night's draw at Manchester United.
Holding is being assessed by Gunners medics following the injury.
Emery said on Thursday: "The first news is not good."
Emery added: "He had backache and now he's working with one physio. We're going to look when he can come with us."
Those players not involved at Old Trafford trained on Thursday morning.
Given the potential absence for Holding, there is a welcome return imminent.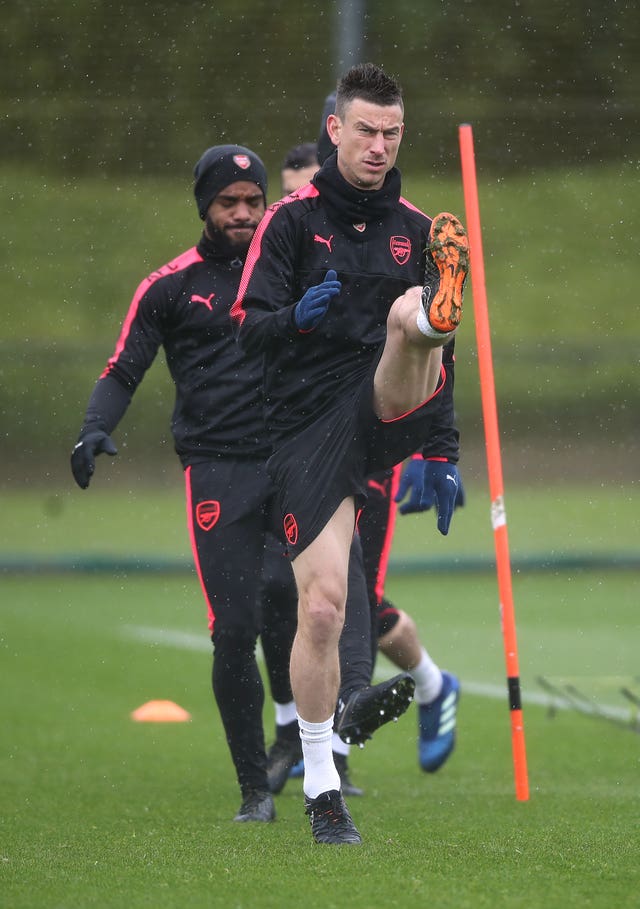 Emery said: "The 18 can be for Saturday and also we are doing one plan with him, maybe he can play against Qarabag.
"He's working with us every day in training and playing in the under-23s with good feeling. The next step, I think, is with us."
Club captain Koscielny offers "experience, quality, personality" for the Gunners, Emery says.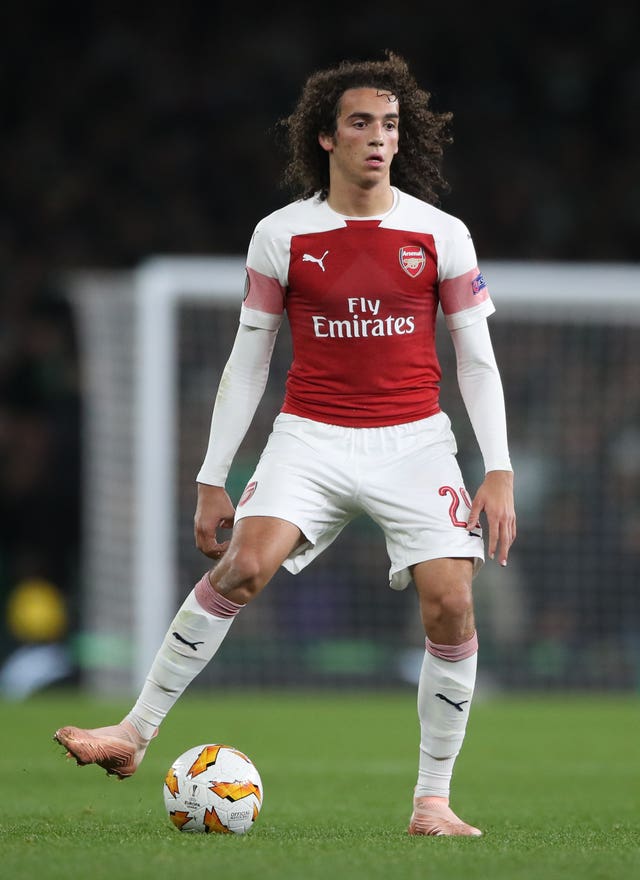 Although Robert Huth received a retrospective three-match ban for grabbing Fellaini's hair in 2016, no action is to result against the Belgian as a foul was given for the incident.
Emery said such matters should remain between the players and forgotten come the end of the game, while also suggesting Guendouzi should copy Fellaini in having his flowing locks shaved off.
"The best (response) is for the next match – cut the hair for Matteo and this problem is finished, like Fellaini," Emery said.
Arsenal are now unbeaten in 20 games, since August's defeat at rivals Chelsea.
But Emery's focus is firmly on the future and taking three points against Huddersfield and finishing a week which began with a north London derby win over Tottenham on a high.
Asked if he has enjoyed such a lengthy undefeated streak previously in his managerial career, the former Sevilla and Paris St Germain boss said: "I can't remember – maybe yes, maybe not.
"I live (in the) present in every day, in every year.
"Maybe I've won, maybe I lost, but I need to win on Saturday.
"This draw yesterday is only good if we win against Huddersfield. On Saturday, they are going to push a lot and (will want) a surprise.
"We are very convinced in our way: work, prepare, respect, push with our supporters at the Emirates and feel the spirit with them."