Paul Pogba has confused football fans on social media with two cryptic posts shared after Jose Mourinho was sacked by Manchester United on Tuesday.
Just minutes after the news of Mourinho's departure from the club broke, a picture of the midfielder frowning at the camera appeared on his Twitter and Instagram accounts with the words: "Caption this!"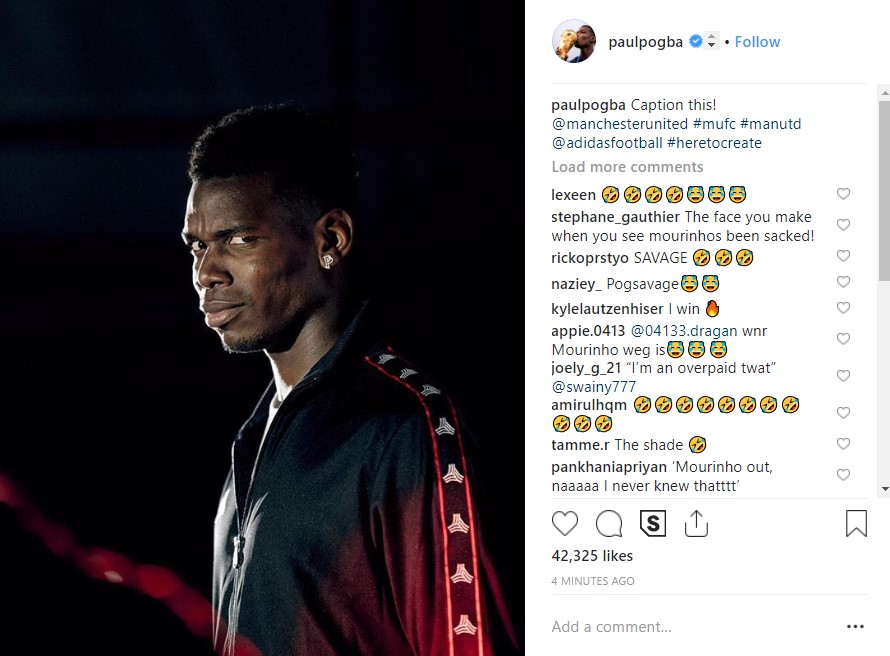 Former United defender Gary Neville appeared to react unfavourably to the deleted posts.
Some suggested the post may just have been scheduled and was simply a case of bad timing.
And former United and France captain Patrice Evra made a plea for peace, calling for positivity from all involved with the club instead of a focus on individuals.