A number of Premier League clubs have announced plans to support frontline NHS workers battling the coronavirus pandemic.
Brighton have started an initiative for clubs in the Premier League, English Football League, Scotland and Northern Ireland to donate 1,000 tickets for future matches to frontline NHS staff.
Seagulls chief executive and deputy chairman Paul Barber proposed a club-to-club baton system and nominated Bournemouth, who said they would match Brighton's pledge.
Barber said: "We are working on a range of things across all areas of the community and I hope this will just be the start.
"We fully appreciate football is the last thing on anyone's minds at this moment but we feel this is a small way in which we can show our gratitude for those NHS staff on the frontline who are fighting the battle on behalf of all of us and give them something to look forward to."
Bournemouth chairman Jeff Mostyn said: "We are absolutely delighted to match Brighton's gesture and commit to 1,000 tickets, and we will pass the baton to another club with the aim of reaching a significant target so football as a whole can show its appreciation for our country's NHS workers."
Watford have offered the use of their Vicarage Road stadium to the nearby Watford General Hospital for a range of NHS purposes.
"We need to forget football right now and concentrate on doing all we can to support the NHS, and in particular, Watford General Hospital," Hornets chairman and chief executive Scott Duxbury said in a joint statement announcing the move.
"Our proximity as a football club next door to a hospital puts us in a great position to offer help and we're keen to do whatever we possibly can to support NHS staff and their families."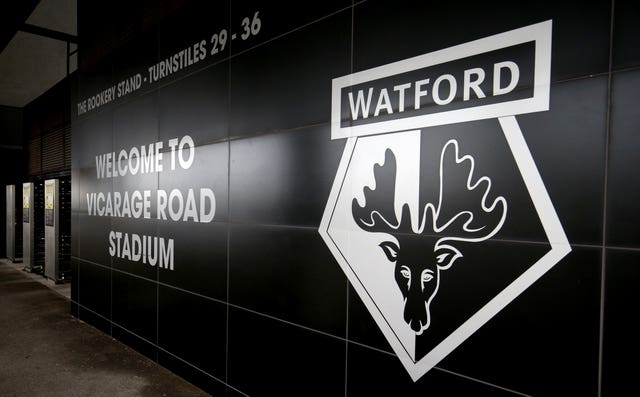 A social media campaign is growing momentum, asking people to applaud the efforts of NHS staff at 8pm tomorrow night.
Spurs said on Twitter: "Tomorrow night at 8pm, we are proudly taking part in the #ClapForOurCarers campaign, encouraging people across the country to applaud the efforts of our @NHS during these challenging times.
"Please join us and share your photos and videos!"
Former Tottenham and England striker Clive Allen is currently in self-isolation after testing positive for the virus.
The 58-year-old was laid low earlier this month, where he suffered with headaches, fever and a dry cough before getting a test in his home.
The Professional Footballers' Association has called for an urgent meeting with both the Premier League and English Football League.
Some football teams, and clubs in other sports, are reported to have already
implemented wage reductions or non-playing staff being 'furloughed' onto 80 per cent of wages.
Wimbledon organisers say they are evaluating all options in regards to this summer's championships.
Pressure is growing on the All England Club to make a decision, with Wimbledon one of the biggest sporting events still remaining on the calendar for June and July.
Organisers have ruled out playing the tournament, which is due to start on June 29, behind closed doors and admitted postponing would be difficult.
David Richards, chairman of Motorsport UK, has called on Formula One's owners Liberty Media to stand by Britain's teams – and ensure they don't go bust.
The bedrock of the sport is located in the UK with six of the grid's 10 teams –
Mercedes, Red Bull, McLaren, Renault, Racing Point and Williams – based here.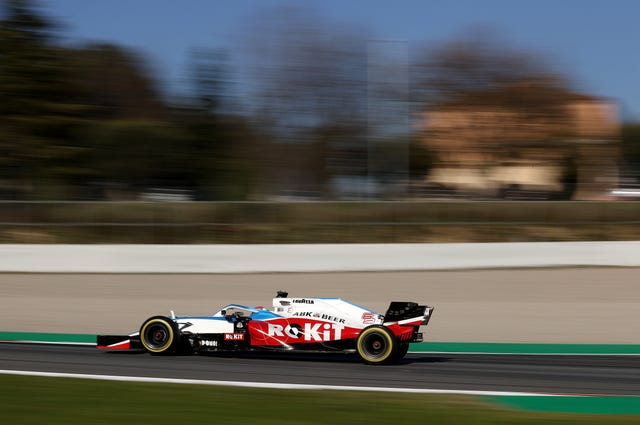 Premier League darts could be suspended for three months.
Dates in April have already been rescheduled and now PDC chief executive Matt Porter has admitted that May's programme is likely to follow.
Porter told Sky Sports' The Darts Show podcast: "I think it's fair to say you can write off most of the next three months… [it's] a difficult position to get anything up and running again."
Boxer Amir Khan said he was prepared to make his 60,000 square foot building available for the NHS to use during the battle against coronavirus.
The building was due to become a wedding hall and retail outlet, but could be converted.
On Twitter, Khan said: "I am aware of how difficult it is for the public to get a hospital bed in this tragic time.
"I am prepared to give my 60,000 square foot 4 story building which is due to be a wedding hall and retail outlet to the @NHSuk to help people affected by the coronavirus. Pls keep safe."
Roger Federer has decided to donate 1million Swiss Francs (£858,645) for the most vulnerable families in Switzerland in the wake of the pandemic.
The 20-time grand slam singles winner expressed his hope that others might join in supporting those in need.
In a statement on Twitter, Federer said: "These are challenging times for everyone and nobody should be left behind.
"Mirka and I have personally decided to donate one million Swiss Francs for the most vulnerable families in Switzerland.
"Our contribution is just a start. We hope that others might join in supporting more families in need. Together we can overcome this crisis! Stay healthy!."
Fellow tennis player Thiago Seyboth Wild, who won his first ATP Tour title in Santiago earlier this month, has contracted the virus and has been in self-isolation for a week.
The 20-year-old Brazilian, ranked 114 in the world, is the first professional to confirm he has caught Covid-19.
In a video message on Twitter, Seyboth Wild said: "I've been taking care of myself and following the doctor's instructions.
"This is just a reminder for you all to stay at home, to take care of the people you love and help us to not spread this disease. Stay home and stay safe."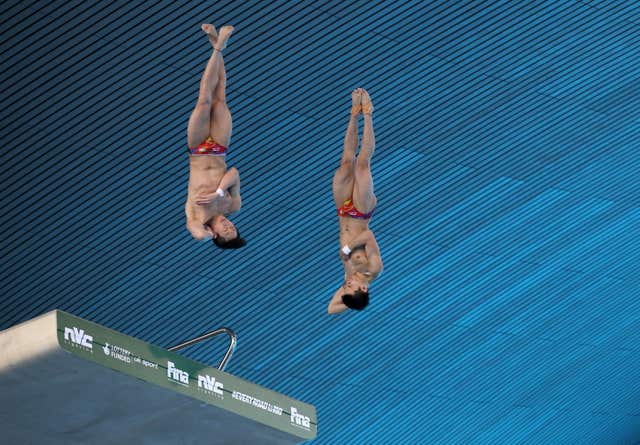 A statement read: "After further consultation with FINA and our key partners in London, we have taken the difficult decision to cancel the London leg of the 2020 FINA Diving World Series.
"Initially postponed, all parties were working towards an alternative date, but this has not been possible given the escalation of Covid-19 worldwide."
In Japan, the J.League has announced an extension to the postponement of fixtures across the top three divisions, as well as the cup competition.
No fixtures will be played before May 9 following the latest decision to delay the return of football.