England prop Hannah Botterman is certain the Red Roses will fill all 82,000 seats at Twickenham when her side host the World Cup in 2025.
Long gone are the days when England were content to pack Doncaster's 5,000-capacity Castle Park or even Twickenham Stoop, which holds 14,800 and hosted the 2010 World Cup final.
The Red Roses have already sold more than 40,000 tickets for their final Six Nations encounter with France at Twickenham on April 29, and could be on course to break the world attendance record for a women's rugby match, 42,579, set at last year's World Cup in New Zealand.
Asked if that tally could double in two years' time, Botterman was emphatic, telling the PA news agency: "Yes. Yes, is the answer. It's obviously really exciting that the tournament for the Six Nations hasn't even started, yet we've already sold 40,000, that's obviously half of where we want to be.
"I think come 2025, a few years down the line, the biggest tournament you can play in your career at home, I think we can get there."
That side could look quite different from the one set to face newly-professionalised Scotland in Saturday's Six Nations opener at the 10,200-capacity Kingston Park, with England aiming to win their fifth consecutive trophy and fourth straight Grand Slam after the latter was not contested in 2021 due to the pandemic.
Head coach Simon Middleton, who guided the Red Roses to World Cup finals in 2017 and 2022 – England finished runners-up to New Zealand on both occasions – is set to step down following the tournament after nearly eight years in the role.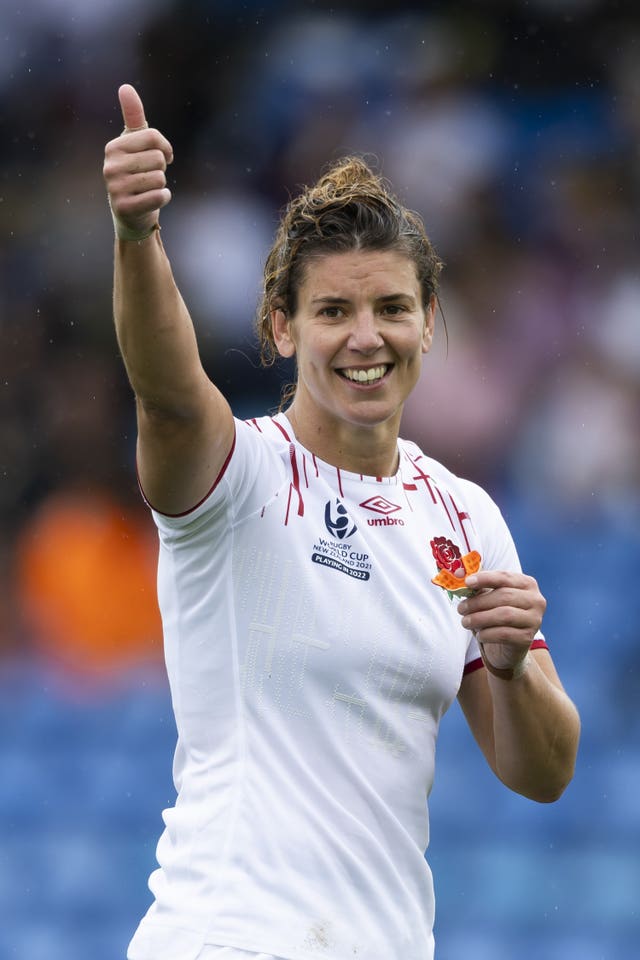 Botterman said: "It's an end of an era and sad to see both of them go, especially Sunter (Sarah Hunter) obviously, with everything she's done for the game, but Mids as well.
"I think it's important that we change for the good going forward. Obviously we'll have a new coach coming in and it will be really interesting to see what sort of spin on things they bring.
"When I got my first cap it was due to there being quite a few injuries and you've just got to take that opportunity and you've got to run with it. It's going to give these new players a real bite to want to come back and, even when these players are fit, giving them a run for their money."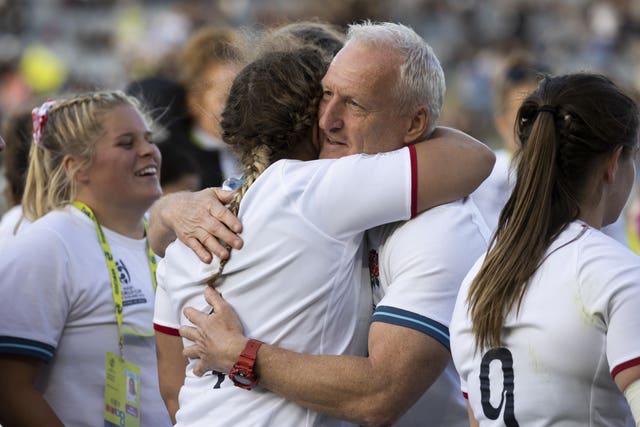 Botterman's rehabilitation from the knee injury she sustained the day before England's World Cup semi-final is progressing well and the Saracens forward hopes to be fit for England's fourth-round meeting with Ireland.
Some have suggested a woman should be targeted as Middleton's successor, but the 23-year-old disagreed, insisting every qualified candidate should be considered.
"I want the best person for the job," she said.
"I think it would be disservice to ourselves if we just put a woman in as head coach and they weren't the best person for the job. I think, yes, it's important to have that representation, 100 per cent, but at the same time we just want the best person.
"The gap between us and other teams has gotten a lot smaller and it's how can we grow that? How can we keep on getting better?
"So it's really important for me that they're ruthless and they've got a bit about them, but also have a bit of compassion and understand how us as women work."