An England fan who displayed an offensive message on a St George's Cross flag had his ticket cancelled before the Euro 2024 qualifier in Italy.
A supporter was pictured showing the flag with "Diego's In A Box" printed on it in relation to Diego Maradona – the former Napoli star who died in 2020.
There were also outbreaks of the same message being chanted by a minority of fans during the first half of the game.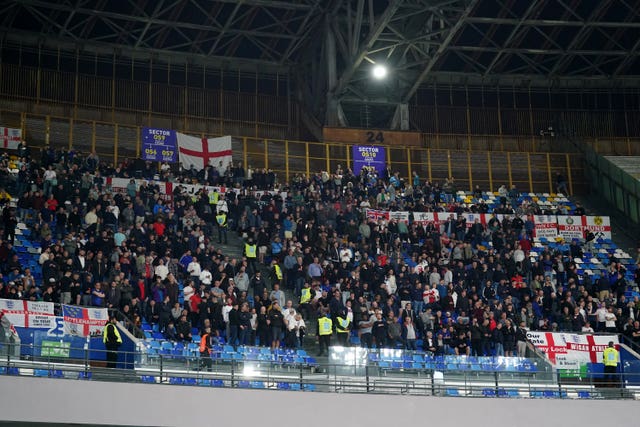 Napoli's stadium, which hosted Thursday's Euro 2024 qualifier, is also named after Maradona and local fans quickly took to social media in an attempt to track down the fan with the flag.
The Football Association moved swiftly to ensure he was not allowed access to the ground.
"We strongly condemn the actions of the individual who travelled to Naples with a flag that had a highly offensive message on it," a statement read.
"We immediately took steps to have their ticket cancelled before the match."