Football is vulnerable to Formula One-style team orders without strict rules on multi-club ownership, according to the man leading plans for a new European Super League.
Multi-club ownership is in the spotlight at the moment with Manchester United currently in the sights of INEOS, which also owns French club Nice.
Concerns have also been raised over Qatari interest in the Red Devils, though sources close to Sheikh Jassim, who has publicly confirmed his interest in buying United, deny there is any link between him and the Qatar Sports Investments group which owns Paris St Germain.
UEFA president Aleksander Ceferin told Gary Neville's 'The Overlap' programme recently that football must have "strict" rules on multi-club ownership but that his organisation could not just say no to the concept completely.
Bernd Reichart – the chief executive of A22, which is working to promote revised plans for a European Super League – says the integrity of football is at stake in upholding these rules.
Reichart told the PA news agency: "I think you have to elaborate a mechanism to make sure that the integrity of the game is not affected.
"We cannot allow the game of football to be under the suspicion that it's like Formula One, you know: 'Let Michael pass for the championship'.
"That would be harmful for football and I think there has to be rules and regulations avoiding any such suspicions on undermining the integrity of the game."
A22 is awaiting a European Court of Justice ruling in a case where it challenged UEFA's right to block the creation of the Super League under European competition law.
Should the outcome be favourable and give A22 the green light to press on with plans for an open-access, multi-divisional competition featuring between 60 and 80 clubs, Reichart sees no reason why Premier League clubs would not ultimately want to join.
England's 'Big Six' entered an earlier version of the Super League in April 2021 as permanent members, without the threat of relegation, but quickly withdrew amid fan outrage, and pressure from UEFA, FIFA and even the British Government.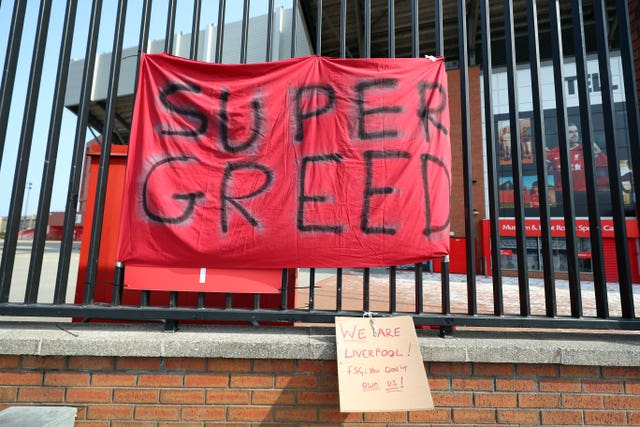 However, Reichart does believe all that could change if the legal landscape shifts.
"Without any doubt it will be a better, more attractive competition if the English clubs would be onside," he said.
"I hope we can define and design an attractive proposition where why shouldn't they consider it, if it's complimentary to their English Premier League? It's a midweek competition. It's not interfering in the Premier League calendar.
"Of course we would have to have the legal backing that we're free to go and that we are able to make suggestions (to UEFA about a new competition) which is all we want to do.
"So in that context, in a league which is open and 100 per cent meritocratic, without any permanent founding members, why shouldn't English clubs consider it, once everybody hopefully is soon free to consider that in a new legal environment?"
A22 set out plans last month for all teams involved to be guaranteed at least 14 matches per season and a commitment to providing greater predictability and stability of revenue.
Reichart said the details around format and qualification – and whether some qualification for the competition would be decided by European performance rather than domestic results – were still to be confirmed depending on the decision of the ECJ Grand Chamber.