Michael O'Neill saw a glimpse of Northern Ireland's future in Thursday's 2-0 Euro 2024 qualifying win over San Marino in Serravalle.
Bolton striker Dion Charles took the headlines with his first international goals earning the victory in O'Neill's first match back in charge, but just as important to the manager were the three 19-year-olds on the pitch at the end of the Group H opener.
Conor Bradley and Shea Charles played the full 90 minutes, while Everton's Isaac Price was one of two second-half debutants along with 27-year-old Oostende midfielder Cameron McGeehan.
Bradley and Charles both established themselves in the Northern Ireland squad under Ian Baraclough, but this was O'Neill's first chance to work with the exciting young talents.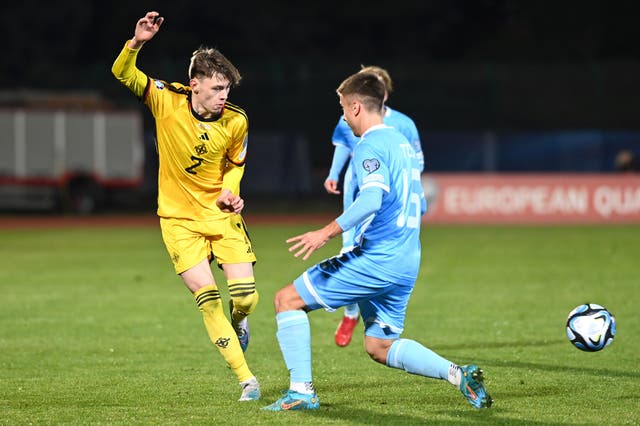 "Conor played pretty much as he always has every time I've gone and watched him," O'Neill said. "He asks questions of whoever he's playing against. He had some great play, got in some great areas.
"Sometimes he picked the right balls, sometimes he didn't which is natural for a young player. Athletically and physically he's in great shape.
"What I see from Conor is a lad that because of his attitude, he's got his feet firmly on the ground, he's only going to continue to improve and he really does have a big future in front of him."
Charles, yet to make his senior debut at Manchester City, did an admirable job of filling in for the injured Steven Davis in the centre of midfield, keeping the ball moving and winning it back when necessary.
"Shea's a very, very good player which we knew," O'Neill said. "He has a very mature attitude, he's unfazed by anything. He didn't seem at all anxious about the game at all, to come into a competitive qualifying game.
"He is just a player who can play in so many positions, rarely wastes a pass. His game intelligence is very high for a player of that age.
"Shea is at the best club to learn how to be a footballer, I have to be honest. What I see is a player who is learning so much every day and when he came into our environment I think he demonstrated that."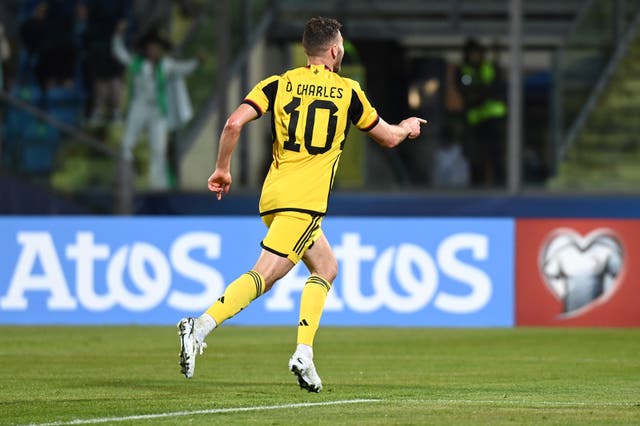 "He's a player that has the ability to do things that are a little bit different, take the ball in tight areas and play off the back foot well," O'Neill said of the midfielder.
"To finish the game with three 19-year-olds on the pitch was very encouraging."
O'Neill must now decide how to manage his squad going into Sunday's home match against Finland.
With so many senior players out he may again be turning to youth but the boss wants to make sure he handles them correctly.
"We are missing some big players but we saw little glimpses of the future in the players we had on the pitch.
"We'll be asking a lot of them to go again, whether we do that or not we'll have to consider between now and Sunday.
"Two international games is a lot to ask a young player to play in the space of three days so we have to be mindful of that in terms of the team that we select on Sunday."