Bruno Saltor concedes there is a sense of frustration over the lack of patience Graham Potter was given at Chelsea, but he is focused on picking a starting line-up for the first time.
The former Brighton full-back has been thrust into the top job at Stamford Bridge on an interim basis after Potter was dismissed on Sunday evening.
It was only seven months ago Chelsea spent a British record of £21.5million to prize Potter and his backroom staff away from Brighton not long after Todd Boehly and his Clearlake Capital consortium completed their purchase of the west London club.
While results have been poor and Potter won only four of his last 19 Premier League fixtures, the decision to part ways with the ex-Swansea boss means a vastly inexperienced coach will share the touchline with Jurgen Klopp for Tuesday's visit of Liverpool.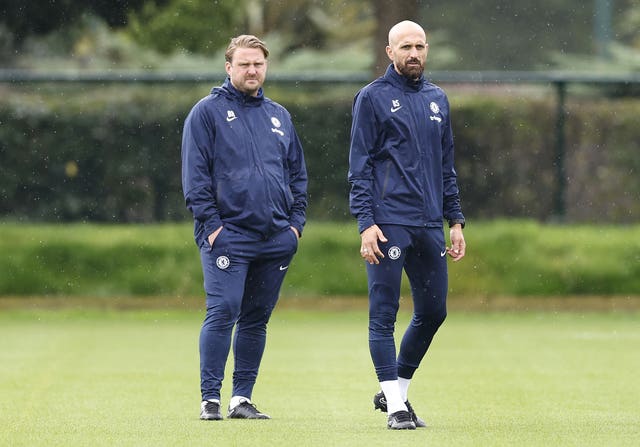 "We need to focus on (Tuesday) and focus on Liverpool. Thinking about the past and what has happened before is not helping me now.
"Obviously I don't know exactly what were the promises to Graham in that case but it's a club decision.
"I've been coaching for four years and I've been under Graham. He's been the manager and always had the last word. It's quite clear that's not going to be the case now.
"(Tuesday) is going to be the first time (I pick the team). I feel good, it's my duty, it's a responsibility and I'm in a really important club and I want to try my best."
Billy Reid joined Potter in leaving Chelsea after Saturday's defeat to Aston Villa saw them drop to 11th in the table, which means assistant coach Bjorn Hamberg, goalkeeper coach Ben Roberts and recruitment specialist Kyle Macaulay will support Bruno during a high-pressure period.
The Spaniard is unaware of how long he will be asked to take charge but next week the Blues face a trip to Real Madrid for the Champions League quarter-finals and his old club Brighton are also set to come to Stamford Bridge later in April.
Sunday proved to be a sleepless night for the 42-year-old, who had spoken to Potter minutes before his first press conference on Monday.
"Obviously I didn't sleep a lot because it's a new situation, trying to think. There's a lot of things to consider," Bruno said, before politely declining to answer whether he would follow Potter to another club or stay at Chelsea.
"As you know, it is a difficult question to answer," he said. "I'm going to focus on today, tomorrow but I have an amazing relationship and pure admiration for Graham. We will assess later.
"Obviously it's been a difficult 24 hours for all of us, for the staff, for the families and now we just have to deal with the situation.
"It is a sad day. A sad day for staff because Graham and Billy leaving, two top coaches, top people, top human beings.
"How I see it is I have to be the most professional I can, try to help the players, guide the players to prepare for the game the best we can."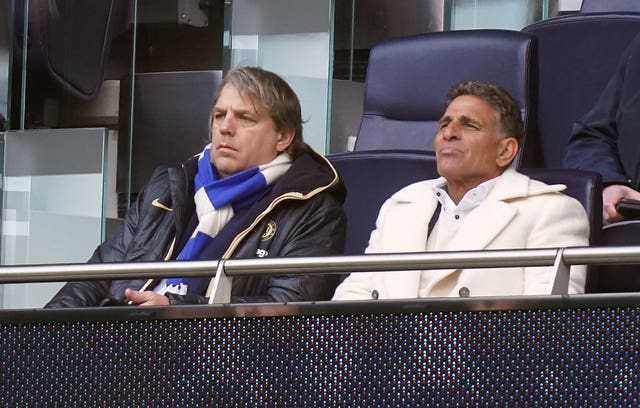 Despite the big outlay, 'long term' has been the big buzzword of Boehly and his co-owner Behdad Eghbali throughout their tenure, but Potter's departure means they have walked into uncharted territory at Stamford Bridge after Thomas Tuchel was also sacked in September.
Former owner Roman Abramovich never dismissed two managers in one season during his entire 20-year reign.
"Chelsea, what they are trying to do is a long project, as everyone knows," Bruno said. "Graham was part of it, we were part of it and I think the vision of the club doesn't change."
Recruitment chiefs Paul Winstanley and Laurence Stewart will conduct the search for Potter's successor.