Jack Wilshere has rekindled his love affair with football after going from the Arsenal "bomb squad" to the brink of managing in a Youth Cup final less than a year into his coaching career.
The 31-year-old is still getting to grips with the admin required in his role but on the training pitch and on matchdays, he has already been bitten by the managerial bug.
Arsenal's Under-18s face Manchester City in the Youth Cup semi-final at the Emirates Stadium on Tuesday night – a competition Wilshere won himself in 2009 as he rose through the ranks in north London.
His career never reached the heights it seemed destined for as Arsene Wenger made him, at the time, the youngest Premier League debutant in Arsenal's history.
Injuries were largely the cause, forcing Wilshere out of the game at the age of 30, a final stint with Danish side AGF marking the end of his playing days.
"I love it, honestly," he said of his first year in coaching.
"It's given me back the real deep love for football and I didn't know I'd lost it to be honest. I came back here last year and I was coaching a bit, training a bit.
"Then I had a decision to make. Do I want to go to Denmark? I loved it, I loved the country, the people, but I didn't love it as much.
"I love it. On the grass, trying to beat teams, trying to work out a way to play against teams, trying to develop an individual.
"Obviously, it was a different world I was entering. The corporate world, all the emails – but now I'm in a place where I've worked that out, I've structured my day better. The coaching stuff I absolutely love."
The journey into coaching began when his then-captain – and now manager of the Arsenal Academy – Per Mertesacker convinced Wilshere to join him on a course to do his UEFA B-licence at a time when first-team opportunities were at a minimum.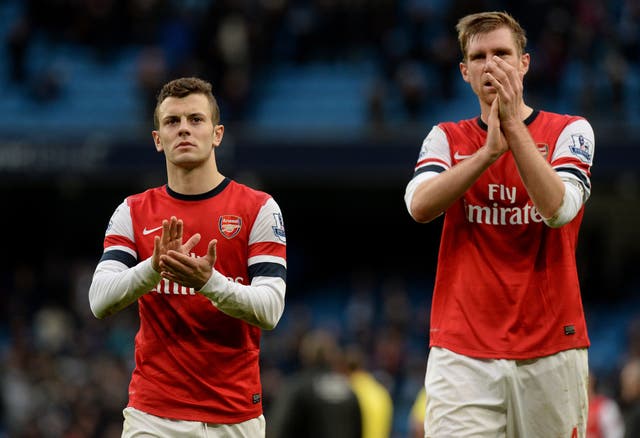 "I was in the bomb squad, I called it, I had come back from (a loan to) Bournemouth, broke my leg, been told I could leave and had a year left on my contract."
It was during the days of training with Arsenal without a club that the prospect of a coaching career finally took hold: "It was when I started doing my A Licence and came back here that inspired me," he revealed.
"The want has changed. I didn't want to do it before, now I want to do it and want to get better. Things change day to day, especially at this level."
The structure in place at Arsenal means Wilshere aims to model his team's playing style on that of the first-team, which Mikel Arteta had led to an eight-point lead at the top of the Premier League table.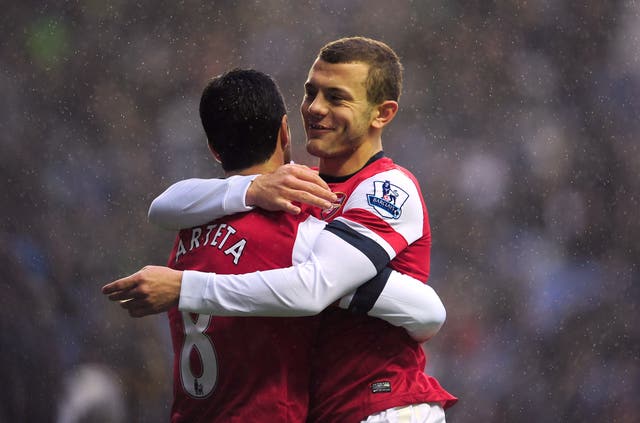 "I love the way that he sees football," he said of former team-mate Arteta.
"I love the way that the team plays. We've had a real go at trying to be as aligned to the first-team as we can which has helped me as well because I'm learning different things about the game.
Being a young coach with three children has also given Wilshere a good handle on what the current players need when things are not going well – even having some ideas similar to Arteta's left-field team-talks made public in the "All or Nothing" Amazon documentary, as well as not being fearful to dole out the hairdryer treatment.
"I have done some quirky things which I won't tell you," he said with a smile.
"With this generation, with Instagram, they're looking at motivational videos and things to get them motivated all the time. I think it works. Mikel has done a great job at dipping different things and building around that.
"I don't think the day of the hairdryer has gone – some players actually respond better to that. Some players want to be told.
"Some players you can be brutally honest with. Some players you need to dress it up a little bit more.
"If you can make the player feel like the programme – what we're doing – is really going to help him. Then you get buy-in."