Wales international Joe Hawkins will join Exeter at the end of the season, swapping Ospreys for a shot at the Gallagher Premiership.
The 20-year-old centre has won five caps for his country and was a key part of Warren Gatland's recent Guinness Six Nations campaign.
Ospreys were eager to hang on to his services, but Hawkins has instead opted to join former pathway team-mates Oli Burrows, Dafydd Jenkins, Dan John and Christ Tshiunza at the Chiefs.
Speaking after the move was announced, he hailed the ambition of the club.
"It's a new challenge for me and something a bit different, especially moving away from my home region, who I will always be thankful to for giving me the playing opportunities that I've had up until now," he said.
"That said, it does feel a home away from home, especially with all the Welsh boys that are down there already. I've spoken to a few of them and they've told me plenty of good things about the club and the culture that exists down there. Also, chatting with Rob (Baxter, director of rugby) and Ali (Hepher, head coach).
"I liked what they had to say about how they want to play and how they want to create a new team capable of challenging at the very top. That really appealed to me, I wanted to be part of it, and I wanted to be there at the start of this journey."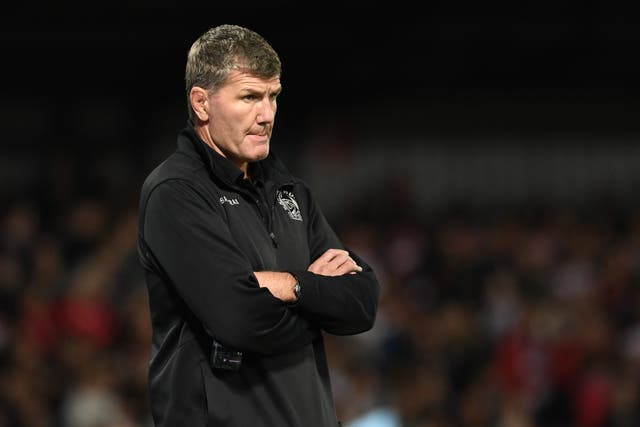 "We do have players moving on at the end of this season, so it was important that we looked at the areas we needed to fill and that we brought in the right players," he said.
"Joe ticks pretty much every box that we look for in a player and I've no doubt he's going to be a great addition to the squad. Like any player, we feel there are areas of his game that can be further developed, but he's someone who we are genuinely excited about."
Ospreys head coach Toby Booth admitted frustration at not being able to retain Hawkins, adding: "Obviously it is a disappointment to lose Joe, he is a player that we have spent a lot of time developing over the last two years. A big focus of what we are trying to do is to keep our young talented Welsh players but sometimes this is not possible."