England have given the green light to introduce multi-year central contracts for their men's cricketers from October amid the growing threat of lucrative T20 leagues.
Annual agreements for international regulars were conceived in 2000, bringing players under the England and Wales Cricket Board's direct control and ushering in a sense of stability for top-level players.
But ECB chief executive Richard Gould, speaking publicly at Lord's on Wednesday for the first time since being appointed as Tom Harrison's successor last October, recognises cricket's landscape is changing owing to the proliferation of franchise competitions, where vast sums can be earned.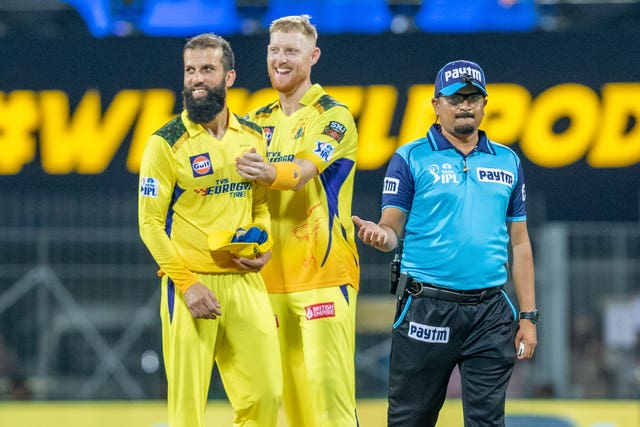 He has therefore given Rob Key, managing director of England men's cricket, the jurisdiction to tie down players for longer than a year in the next round of contracts in the autumn.
"Rob knows that's something he can use going forward," Gould said. "There wouldn't be a minimum. This is where we are going to end up, having to take different approaches in the way that we contract our players.
"I think we will be trying to tailor contracts to the needs of each individual in order to ensure that we can secure their services for when we need them. We don't have a choice in this, if we don't secure the services of our best players, the media rights deal will drop.
"This is an existential issue for us. We cannot afford not to have our best players available when we really need them. Otherwise our values will drop."
While Gould does "not see a way of us being able to compete financially with the Indian Premier League", he was bullish that the ECB could keep up with the other competitions, which he argued needed to start making contributions towards player pathways.
"We're going to have to pay (England players) more money at some time," Gould said. "We'll be looking to get the match fees up, both with the men and the women.
"If you look at any franchise tournament around the world, they don't have academies, they don't have player pathways, they will get their talent by taking the cream off the top.
"This is an issue for franchise tournaments, we need to make sure that franchise tournaments are paying their way and contributing towards the cost of the player development pathway, both men and women."
On the eve of the start of the County Championship season, Gould also reflected on the long-running racism scandal, with a Cricket Discipline Commission panel last week finding John Blain, Tim Bresnan, Andrew Gale, Matthew Hoggard and Richard Pyrah liable of using racist or discriminatory slurs.
Gould said: "Clearly that was an important moment for the game. That was the culmination of a lot of issues over a long period of time which had become poisonous for the game. We needed to ensure we could deal with those issues.
"The process that culminated on Friday, it culminated in Azeem Rafiq publicly stating that he feels as if he's been vindicated. I think that is a very important moment for somebody that has gone through such a difficult time."
An Independent Commission for Equity in Cricket (ICEC) report investigating racism, sexism and class was expected to be published this week but has once again pushed back.
"I'd much rather them take their time and provide us with the biggest, fullest report possible," Gould added.
"I'm sure it'll be out at some stage soon, but I wouldn't want them to be rushing through their work at the expense of missing out an opportunity to provide us with the most insight possible."