Football Association chair Debbie Hewitt has been elected as the British vice-president on the FIFA Council.
Hewitt, who became the FA's first female chair in its near 170-year existence in January last year, was chosen for the role on the global governing body's most senior committee ahead of incumbent David Martin from Northern Ireland at UEFA Congress in Lisbon on Wednesday.
Hewitt secured 39 of the votes from UEFA's 55 national associations and now has a mandate on the FIFA Council through to 2027.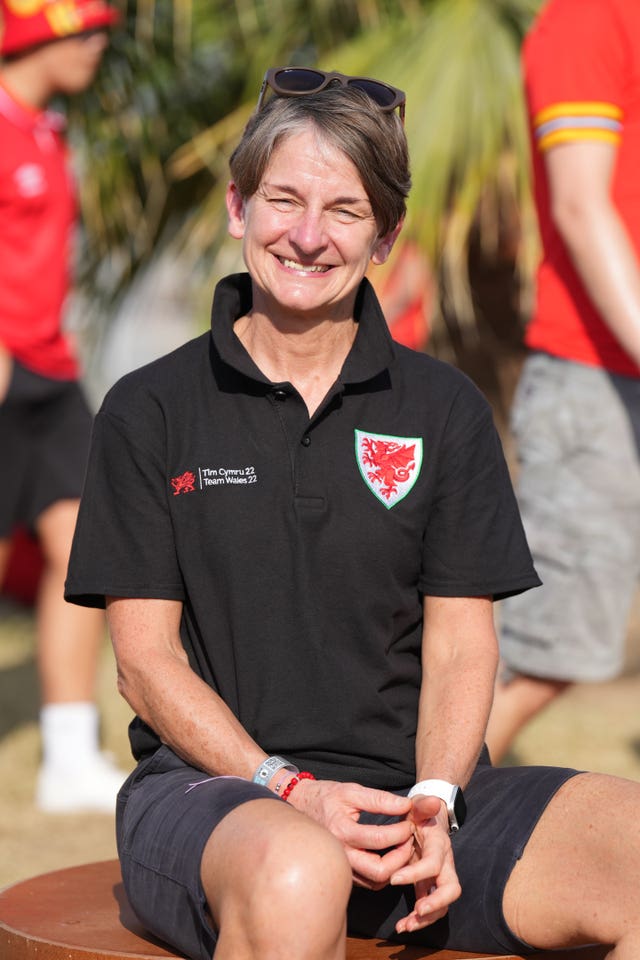 Former Wales captain McAllister, who is the deputy chair of UEFA's women's football committee, was standing unopposed for the position on the ExCo reserved for a female member and was elected by acclamation.
Norwegian federation president Lise Klaveness had been bidding to join McAllister on the ExCo but failed to secure one of the seven other open spots.
Klaveness, who spoke out against the decision to allow Qatar to host the 2022 World Cup at last year's FIFA Congress and was the first woman to run against men for a place on the ExCo, received 18 votes from the 55 member associations.
Klaveness' counterpart at the Scottish FA, Rod Petrie, also missed out, securing only 15 votes.
UEFA's president, Aleksander Ceferin, had earlier been re-elected for a new four-year mandate by acclamation, with no challenger standing against him.