Ollie Pope would embrace the challenge of being captain in the Ashes if parachuted into the role but insists his main focus ahead of the new season is consolidating his place in England's top three.
Pope has been one of many to flourish under the inspirational leadership of Ben Stokes during the past 12 months, with England winning 10 of their 12 Tests since Brendon McCullum took over as head coach.
It has raised expectation and excitement around the Ashes this summer, but a concern for the nation is the fitness of the talismanic Stokes.
The Surrey batter led England in a warm-up fixture in New Zealand and earned a glowing reference as a "future England captain" from Stuart Broad, which highlighted how well thought of the 25-year-old is in the set-up.
"Fingers crossed, touch wood, his knee's all good," Pope stressed ahead of Thursday's LV= County Championship opener.
"I don't know if Stokesy did go down, I'm not sure who would do it to be honest. We've not spoken about it.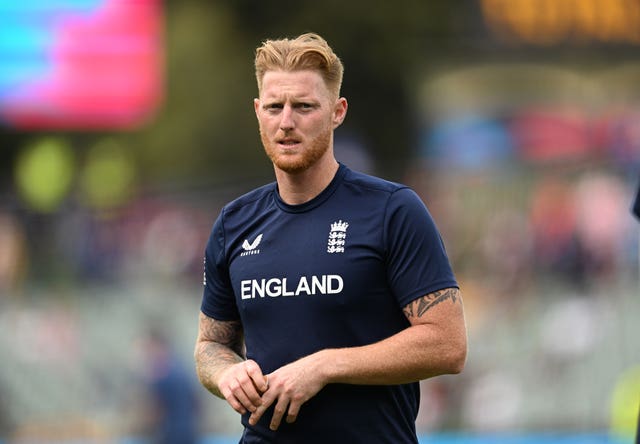 "That's only going to make my cricket brain better. It's something I try and pick up on a little bit more consciously now.
"It's not a conversation that's been had. It's just something that if it comes about, then I feel confident. I feel the cricket brain's good enough to allow that to happen. Whether they chose to do that in a Test, I've honestly no idea.
"There's really one Ben Stokes, isn't there? I think that's something that if he did get injured and someone had to do it, no one is going to try and replicate exactly what he does.
"But just take the ideas he implemented into the team, do it slightly in their own way, but continue the messages that he provides if someone were to do it. Again, touch wood, he's all good!"
The unpredictability of elite-level sport means the main priority over the coming months is to score big for his county and help them make a strong start to their title defence.
It is understandable given, 12 months ago, Pope had lost his place in the Test XI following a poor Ashes series in Australia.
On one day being England captain, Pope admitted: "It's always a dream, I guess.
"Before this winter, even before the summer, you just want to nail your spot down in the team to be honest and that's what I've got to continue doing.
"I feel like I've got a good cricket brain, read the game fairly well and I've done it once for Surrey, chat a lot with (Rory) Burnsy while I'm here. It's something if it came about in the future, great, but for now I'm going to keep developing my cricket brain and that captaincy side of things.
"You've got to be excited for the Ashes, but I'm not just highlighting that as the be-all and end-all because what worked for me last year was that when I was at Surrey and around for the start of the Championship, I didn't necessarily think I was going to be playing for England.
"I wasn't thinking about England. I knew the way to get in was to score my runs so if I can just give 100 per cent while I'm here then that's my best way of scoring runs, getting in good form. Then I can enjoy the England stuff when it comes.
"Our new mindset in that England team means I go into a Test series really excited, rather than thinking, 'oh, if I miss out this time, I hope it's not going to be my last'.
"I look at it with that positive mindset now and Stokesy and Baz have really allowed that to happen. They should be the best times of your life, playing for England, and they've made that pretty clear."