Wales manager Gemma Grainger says her squad plan to holds talks over wearing white shorts due to period concerns.
England's new home kit, launched on Monday, features blue shorts after player concern over wearing white while on periods.
While the Republic of Ireland has chosen to stick with white, Scotland are in discussion about changing to a darker colour and Manchester City women's team switched to burgundy earlier this season.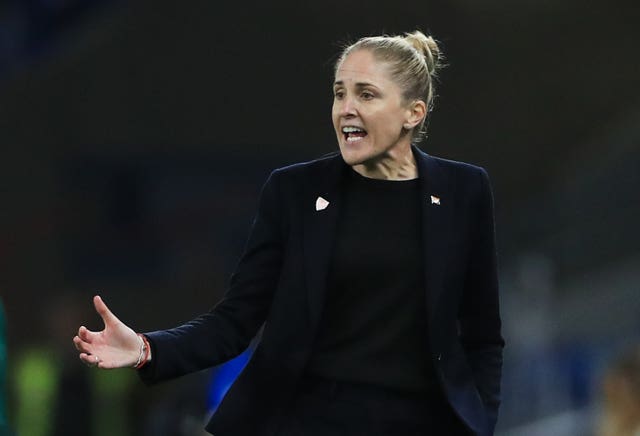 "As the manager I want to listen to the players and ultimately want them to be comfortable, because from a performance perspective that's what I demand from them.
"So ultimately if they are comfortable that's key. We haven't had those discussions yet, but we will.
"My focus with those discussions is very much listening to the players' needs and making sure they are able to perform to the best of their ability."
"We probably do need to discuss it as a team," said Chelsea midfielder Ingle.
"The first few days of camp are always very busy and we're focusing on the game, but sometimes we have to look at things away from the training pitch and what's going to work for us as a team.
"I don't know until I speak to the whole team how everyone feels about it, and I think it's going to be a very individual-based feeling.
"But I know the FAW (Football Association of Wales) will be very supportive of whatever our decision will be to do with white shorts."
Wales suffered World Cup play-off despair last October, losing to a last-gasp Switzerland winner, before returning to action at February's Pinatar Cup.
Grainger's side finished second in the four-team competition after beating the Philippines and drawing with Iceland and Scotland.
"We saw Northern Ireland at the European Championship last year and they are great opposition for us," said Grainger, whose side play a second friendly during this international window in Portugal on Tuesday.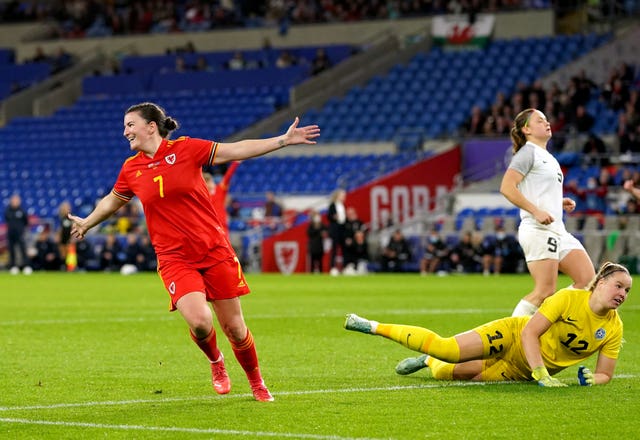 Record goalscorer Helen Ward is set to receive a send-off from the Cardiff City Stadium crowd after announcing her international retirement in March.
Grainger said: "It feels different for us all that Helen is not here. But it's great to know that Helen is coming to the game and we are going to take the opportunity to celebrate her.
"She is a big part of who we are moving forward, although not as a player, and we've got plans for her in an off-the-pitch perspective that I know she will be just as passionate about as when she was playing."