Yorkshire have stepped up attempts to seek investment from the Middle East, working with a company in the United Arab Emirates to explore options in the region.
The county owes almost £15million to the Graves Trust, which is due to be repaid in full by October 2024, and has been attempting to refinance that debt against a backdrop of eye-watering interest rates.
Former chair Colin Graves, who sits independently from his family's trust, has previously said he would welcome a return to Headingley but, while that would likely solve the immediate financial issues, it would be a hugely divisive turn of events.
Yorkshire chief executive Stephen Vaughan said: "We see cricket as a powerful force for good in the MENA (Middle East and North Africa) region. It brings people together, promotes healthy competition, and instils values of teamwork, respect and sportsmanship.
"We believe that by investing in Yorkshire County Cricket Club, a strategic investor will not only make a significant impact on the club, but also contribute to the growth and development of the sport both in the UK and across the MENA region.
"The board and its professional advisers are considering financing options from a number of current potential sources.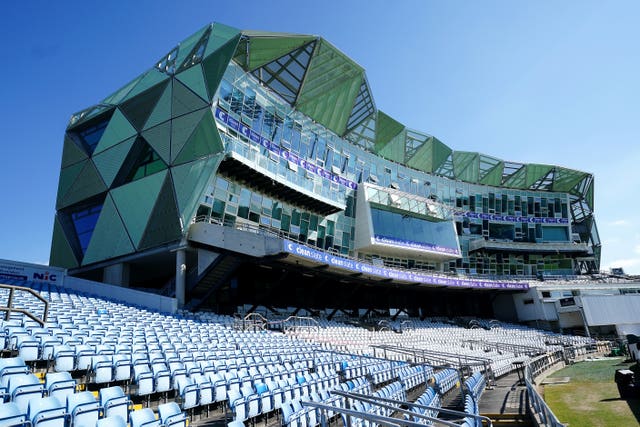 Salmaan Khawaja, partner at Grant Thornton UAE, added: "The opportunity to be part of the heritage and continued development of a cricket club like YCCC is certainly an attractive proposition, given the huge audiences that the sport attracts worldwide."
Yorkshire's financial position has been severely impacted by the racism scandal, including six-figure pay-outs to whistle-blower Azeem Rafiq, a hotline, legal fees and severance money to some of the 16 individuals sacked in the aftermath.
There is still the prospect of a financial penalty, alongside any sporting sanctions, after the club admitted four charges of racism at the cricket discipline commission.