Liam Livingstone sees "light at the end of the tunnel" after an injury-interrupted winter and hopes he can be given clearance to head out to the Indian Premier League in the next few days.
The England all-rounder jarred his right knee in the field on his Test debut in Pakistan in December while he also had to deal with a recurrence of the ankle injury which he first suffered last summer.
It has added up to a frustrating 2023 so far but Livingstone is confident he will be given the thumbs up from the England and Wales Cricket Board to join IPL franchise Punjab Kings very soon.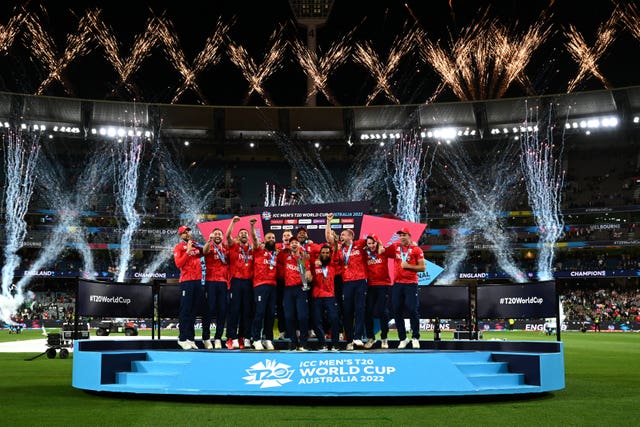 "Maybe towards the end of this week, start of next week, I'll fly out to India and get going again. Hopefully over the next couple of days I'll get the clearance to head out there.
"I'm feeling much better. I had some injections midway last week, so it's settled it down a lot. I've finally been able to get outside, do some running and get back to proper cricket stuff, that's been about four or five days now, so I'm just trying to build back up to match fitness.
"It's just been a bit frustrating that I got over my ankle to play in the (T20) World Cup (last October and November) and then my knee's been a bit of a niggly one – I finally sorted that out and my ankle flared up again.
"Hopefully they're both under control now and it will be nice to get back playing finally."
He played no further part in that first Test and has been sidelined ever since.
"I was only walking in from the deep into my fielding position and my knee just gave way," said Livingstone on the LancsTV coverage of Lancashire-Surrey in the County Championship at Emirates Old Trafford.
"Every time I tried to walk on it, it would give way. I went off for assessment and then for a scan and was told it was probably going to be 10 to 12 weeks.
"It went from one of the highest to one of the lowest parts of my career within 24 hours.
"Something you do realise is how special it is to be able to do what we do. We're very privileged and you don't really understand that until you get it taken away from you. It's given me a bit of time off, it's given me certainly a lot of time to refresh mentally.
"I went through winning a World Cup, making my Test debut and then being told 'you've got three months on the sidelines'. It's been a difficult couple of months but finally now I'm like a little kid wanting to get back playing cricket again."
While Livingstone's immediate focus is participating in the rest of the IPL, he admitted he still harbours Test aspirations and would relish a red-ball return in the Ashes.
"Anybody that's playing county cricket at the moment will have ambitions to play in an Ashes series," he added.
"Hopefully the next couple of weeks goes to plan and I can get back to playing cricket, hopefully have another successful IPL season and then who knows what will happen in the summer?
"Certainly I'd be stupid to sit here and say that I wouldn't have ambitions of playing in the Ashes."