On this day in 2017, Nicola Adams sailed through her professional debut with a shut-out points win over Virginia Carcamo.
Double Olympic champion Adams opened a new phase of her illustrious career when she met Argentina's Carcamo over four rounds at the Manchester Arena and barely broke sweat as she eased to a 40-36 success.
The Briton, fighting without a headguard for the first time, was robed in white as she entered the ring, where she was introduced as "The Lioness".
After a measured start, she began to exhibit the sharp punching skills which had taken her to the pinnacle of the amateur ranks in London in 2012 and Rio four years later to see off an opponent taking part in her eighth professional contest.
Leeds-born Adams, the first woman to win an Olympic gold medal when she took the flyweight title in London, was more than satisfied with her debut.
She said afterwards: "I absolutely enjoyed every minute of it. I was a bit too eager to try and get the stoppage tonight because I wanted to entertain the crowd – but the girl was quite tough."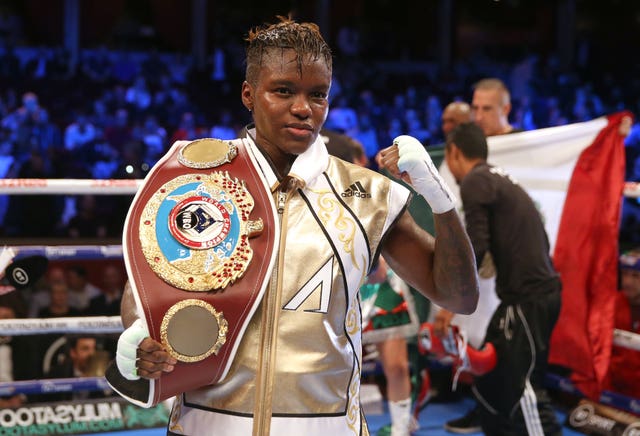 Within 18 months, she had been crowned WBO world flyweight champion after beating Salazar's compatriot Isabel Millan to claim the vacant belt.
However, her professional career would ultimately amount to just six fights.
"I'm immensely honoured to have represented our country – to win double Olympic gold medals and then the WBO championship belt is a dream come true," she wrote in an open letter to her local newspaper, the Yorkshire Evening Post, in November 2019.
"But it's not without taking its toll on my body and, aside from the expected aches and pains, I've been advised that any further impact to my eye would most likely lead to irreparable damage and permanent vision loss."