Roy Keane branded Andy Robertson "a big baby" after an extraordinary incident involving the Liverpool defender and linesman Constantine Hatzidakis at Anfield.
After the whistle was blown for half-time in Sunday's Premier League match between Liverpool and Arsenal, Robertson appeared to remonstrate with and possibly make contact with the assistant referee.
Hatzidakis then seemed to throw up his arm as a reflex, leading to Robertson motioning he had been elbowed in the face. He was led away by team-mates including Mohamed Salah and received a yellow card.
"Does Robertson grab the linesman first? I'm not sure but Robertson's then complaining," said former Manchester United captain Keane, speaking in his role as a pundit on Sky Sports.
"He should be more worried about his defending. Do you know what he is, that Robertson? I've watched him a number of times, he is a big baby, that's what that guy is.
"Just get on with the game and concentrate on your defending. He does grab the linesman first."
Fellow Sky Sports pundit and ex-Manchester City and England defender Micah Richards added: "I've never seen anything like that in my life."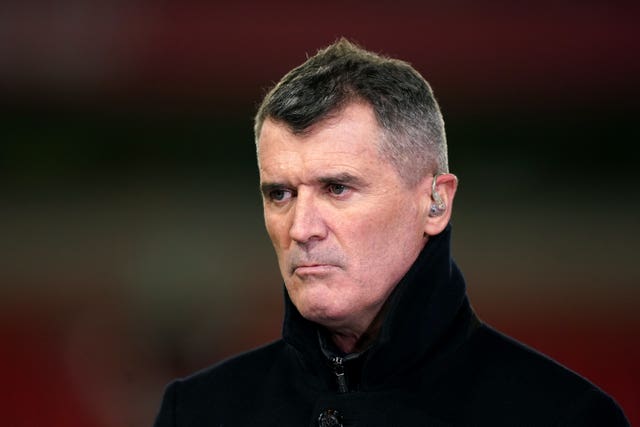 But former Manchester United captain Gary Neville believes it will be the official who finds himself in hot water soon.
"I've never seen an official raise an elbow to a player," Neville said on Sky Sports. "I think he'll be in a lot of trouble after this game ends."