Matthew Richards beat fellow Olympic gold medallists Tom Dean, James Guy and Duncan Scott to win a pulsating men's 200 metres freestyle final at the British Swimming Championships.
The quartet came together in Tokyo two years ago to memorably claim victory in the relay event so competition for individual glory was fierce on the final day of this week's national trials.
Richards came out on top, clocking one minute and 44.83 seconds and edging out Dean by a tenth of a second as both swimmers went under the qualifying time for this summer's World Aquatics Championships.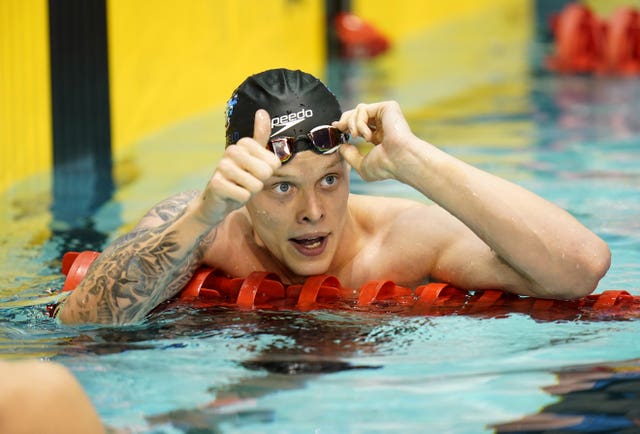 "I'm really happy with that," said Richards, the youngest of the four swimmers, aged just 20. "There are still lots of things to move on and improve on.
"There was probably a slightly faster time than that, I felt I had a bit more in the tank at the end which is promising for the summer.
"There's lots of big fish in the sea in these events nowadays. There are guys out there going really quick, young guys, old guys, it doesn't matter anymore.
Dean feels the times that were set at Ponds Forge in Sheffield augur well for Britain ahead of July's World Championships in Fukuoka in Japan.
"It just bodes really well for that men's 4x200m free in the summer again," said Dean. "I feel like the 4x100m free is following the same path the 4x200m has, and hopefully we can go to Japan and be world champions."
Amelie Blocksidge celebrated her 14th birthday by winning the women's 1500m freestyle, becoming the youngest British champion of the week after coming home in 16:19.67.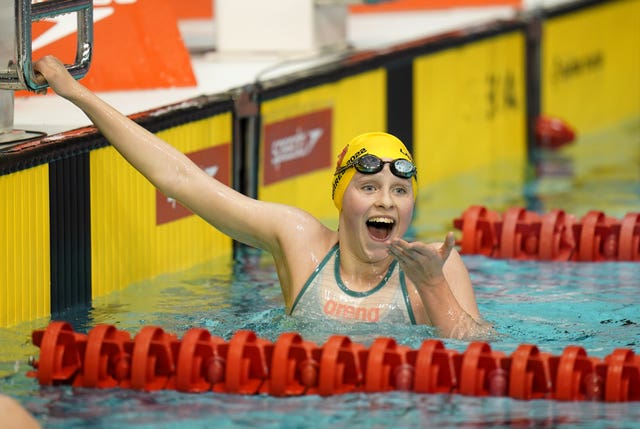 Oliver Morgan scooped his third title of the week, following up victory in the men's 50m and 100m backstroke by stepping on to top spot on the podium in the 200m event.
Morgan touched in 1:57.17, just one hundredth of a second ahead of Brodie Williams with Luke Greenbank in third, half a second behind the winner.
Keanna MacInnes collected gold in the women's 100m butterfly, Kara Hanlon emerged victorious in the women's 100m breaststroke and Jacob Peters finished first in the men's 50m butterfly.