Phil Parkinson has insisted Wrexham's promotion focus has not wavered in a "unique" season and his players enter the title showdown with Notts County determined to deliver the Football League dream that Hollywood owners Ryan Reynolds and Rob McElhenney crave.
Runaway top two Wrexham and Notts County meet in a crunch Vanarama National League clash on Easter Monday in a match billed as the biggest non-league fixture ever.
Notts County's 3-0 win over Wealdstone on Good Friday, allied to Wrexham's shock 3-1 defeat at Halifax, saw them join their Welsh rivals on 100 points and take over top spot on goal difference. The Magpies having a superior count of three.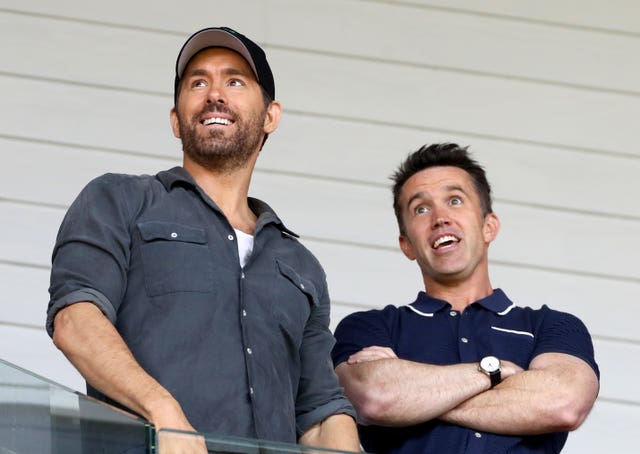 "It's been a day in everybody's calendar, ourselves and Notts," said Wrexham manager Parkinson.
"Everybody in the league has had an eye on this game. It's been quite a unique season as both sides have continued to produce.
"Ourselves and Notts are in the same boat. It's a points total that would normally have won the title by now but it hasn't.
Notts County won the Meadow Lane meeting between the two clubs earlier this season 1-0, but both teams are ripping up the fifth-tier record books as they leave a trail of beaten opponents.
Wrexham have already equalled the record of most National League victories in a season, their 31 wins one more than Notts County, and the two teams are closing in on Crawley's 105-point campaign best.
Their 106-goal seasons have eclipsed the previous best total of 103, while Notts County striker Macaulay Langstaff's Good Friday goal gave him 41 for the season and a new National League record.
Paul Mullin has scored 42 goals for Wrexham with 34 coming in the league and eight more in cup competitions.
"Neither team wants to be in the play-offs. Simple as that," said Parkinson, 55, who has won masterminded promotions at Bolton, Bradford and Colchester during a 20-year managerial career.
"We've got ourselves in a great position and the aim now is to finish the job.
"If we end up in the play-offs we'll deal with that when it comes along, but our aim is to avoid them."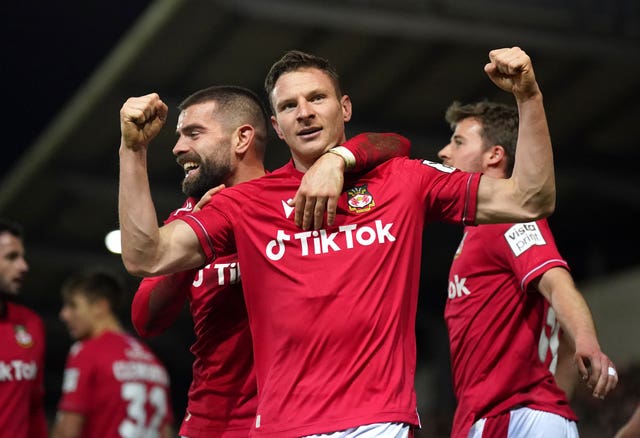 The two actors introduced Wrexham to international audiences with an award-winning FX documentary series last year and have invested heavily to end a 15-year absence from the Football League.
Parkinson said: "You've got to enjoy the exposure the club's got, the owners come over and everything that surrounds the club.
"But we have make sure it doesn't knock us off our stride. I feel the lads have done that really well because there's a real drive and determination around the group."