Erling Haaland became the first player in five years to score 30 goals in a Premier League season with two as Manchester City beat Southampton 4-1.
Here, the PA news agency looks at his record and those who went before.
Perfect 10
Haaland is only the 10th player to score 30 goals in a Premier League season, with the league's record scorer Alan Shearer achieving the feat three times.
Andy Cole, 1993-94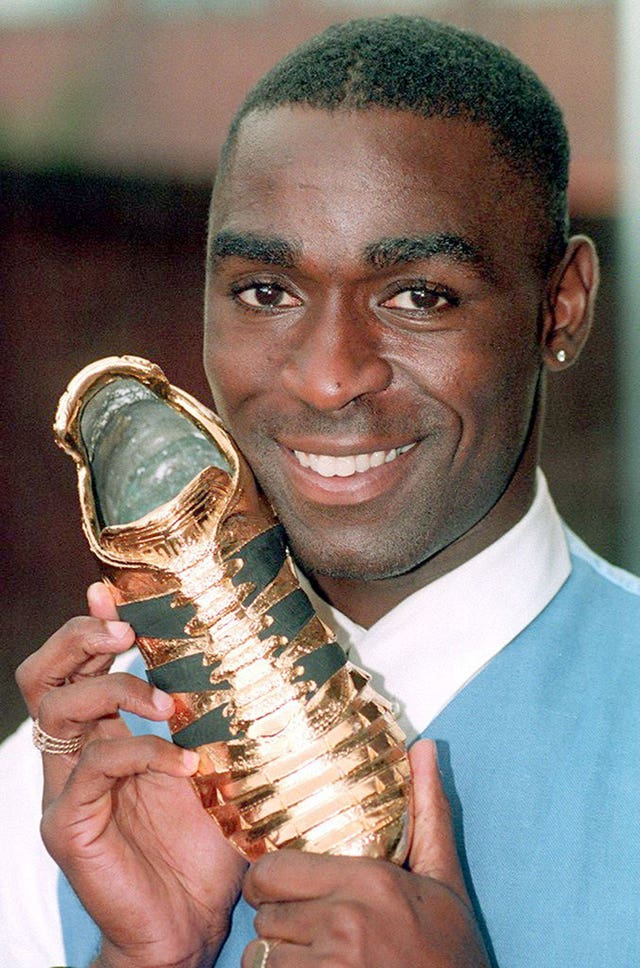 Alan Shearer, 1993-94, 1994-95 and 1995-96
Shearer finished three behind Cole on 31 before emulating his 34 goals, still a record for a Premier League season, the following term and adding another 31 in 1995-96.
Kevin Phillips, 1999-2000
The Sunderland striker, with exactly 30, became the first Englishman to win the European Golden Shoe.
Thierry Henry, 2003-04
Cristiano Ronaldo, 2007-08
The season the Manchester United star blossomed from promising 22-year-old winger into all-conquering football supernova with 31 league goals.
Robin van Persie, 2011-12
The Dutchman's final season at Arsenal saw him sign off in style before joining United.
Luis Suarez, 2013-14
The controversial Uruguayan increased his goal tally every year on Merseyside, eventually becoming Liverpool's first 30-goal Premier League striker. He would not be the last.
Mohamed Salah, 2017-18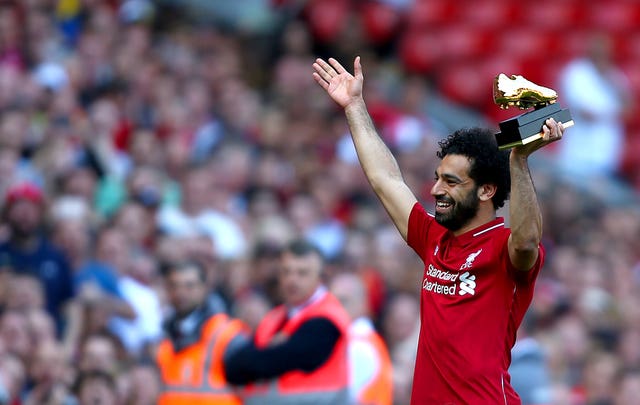 Harry Kane, 2017-18
Kane was edged out by Salah for the Golden Boot, two behind in the first season since 1993-94 to feature two 30-goal players.
Erling Haaland, 2022-23
The Golden Boot was won with 22 goals in 2018-19 and 23 every year since until Haaland ended the five-year wait for a player to hit the magic mark.
Hot-shot Haaland
Only Shearer, Cole, Salah, Ronaldo and Suarez have now scored more goals in a Premier League season than Haaland and he has up to nine games remaining to chase them down.
Haaland has four league hat-tricks to his name, against Crystal Palace, Nottingham Forest, Manchester United and Wolves, with two goals also in wins over West Ham, Brighton, Leeds and now Saints.
He has scored in 18 of his 27 appearances in the league, with his goals coming from 93 shots for a near one-in-three conversion rate. Of those, 46 (49.5 per cent) have been on target.
More than just a goalscorer, he has added five league assists – only Kevin De Bruyne and Jack Grealish have more for City this season, and only 17 players across the top flight.
He has 44 goals in 38 appearances in all competitions – equalling Salah and Ruud van Nistelrooy's single-season record for a Premier League player – with 10 in six Champions League outings including five in a game against RB Leipzig and doubles against Sevilla and FC Copenhagen. He added an FA Cup hat-trick against Burnley and a League Cup goal against Liverpool.