Thomas Tuchel admits he has had trouble sleeping in the build-up to Bayern Munich's Champions League tie against Manchester City.
The two sides meet in the first leg of their quarter-final at the Etihad Stadium on Tuesday.
Bayern boss Tuchel revealed he was hoping for an early night following his team's arrival in Manchester but conceded that might not be possible as he mulls over his tactical plans.
The former Chelsea manager said: "I will try to go to bed early. I just hope I will be able to sleep.
"The best preparation is sleep but sometimes it is hard to get that sleep when you're thinking about things.
"This morning I woke up really early and I just decided to go to the training ground because I couldn't get back to sleep. I just kept thinking about the match."
Tuchel, who left Chelsea in September and succeeded the sacked Julian Nagelsmann at the Bundesliga leaders last month, will be coming up against City boss Pep Guardiola for the 11th time in his managerial career.
The German has won just three of their previous encounters but one of them was the 2021 final, when he guided Chelsea to an unexpected victory over City.
Tuchel said: "I don't think I can learn much from other games I've played against Pep.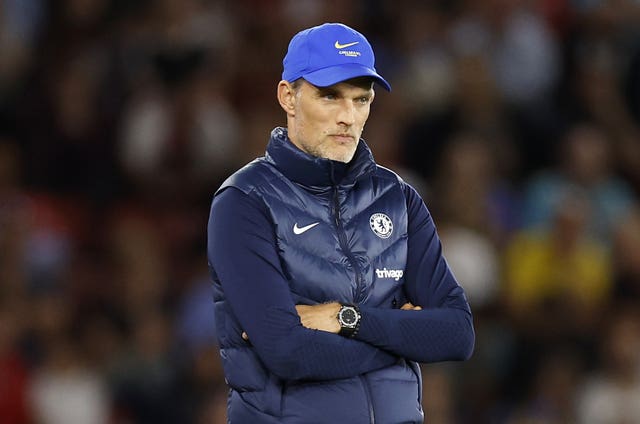 "We did not mention this (2021) final and we will not do it. That would feel very awkward for me. We focus now on our team."
City, who have won the Premier League in four of the past five seasons, go into the game in fine form after winning their last eight games in all competitions.
Tuchel said: "It is a major task in front of us. I was just outside (at the Etihad Stadium) and that is the current gold standard for us.
"We want to live up to that but team is entitled to be confident after our results and performances in the Champions League so far and we have to try to continue like that.
Tuchel, whose side could even face his former club Chelsea if they progress, insists he does not feel any extra incentive to perform on his return to England.
He said: "There's no more motivation needed.
"I enjoyed every single day being in England, coaching in England and in the Premier League. I'm happy to be back and to be back in this atmosphere.
"But when the whistle goes, there will not be so much enjoyment and sentimental thoughts. We will then compete until the last whistle."