Dave Clark is determined to show that life does not end with diagnosis as he continues to battle Parkinson's disease in a positive way.
It would be easy for Clark to be bitter about things after the illness forced him to retire from his dream job as a Sky Sports presenter, where he fronted the broadcasters' coverage of darts and boxing for nearly two decades.
He can remember the exact time and date when his life changed forever – 9.47am on January 26, 2011 – and it was just a couple of minutes later that the diagnosing doctor asked him about the size of his mortgage and how old his children were.
Unsurprisingly, Clark admits he was struck by a sense of doom, but was intent on doing things differently.
Having seen his father slowly succumb to the chronic neurological degenerative disease, he did not want to hide away and continued presenting for a further 10 years before eventually retiring during the coronavirus pandemic.
The 56-year-old, who has two sons of his own, is now enjoying his forced retirement, having hiked across the Serengeti, swam in Australia's coral reef and – most importantly for him – seen Bruce Springsteen's opening night of his world tour.
'The Boss' is Clark's hero and it is fitting that 'No Surrender' is the song that keeps him going in the dark moments.
But he does not allow himself to think about the worst, instead focusing on living every day to its fullest.
"Parkinson's gives you a sense of time. It's a chronic neurological degenerative disease, it's not going to end well," he told the PA news agency ahead of World Parkinson's Day on April 11.
"You appreciate every day. I thought I had to set an example to my kids and to other people with Parkinson's because it's not the end at diagnosis.
"I have met some amazing people, I have done some travelling I wouldn't have done and done some brilliant things.
"I have had nightmares when I have been sitting in a corner and been unable to move, but I really do try not to think about the end.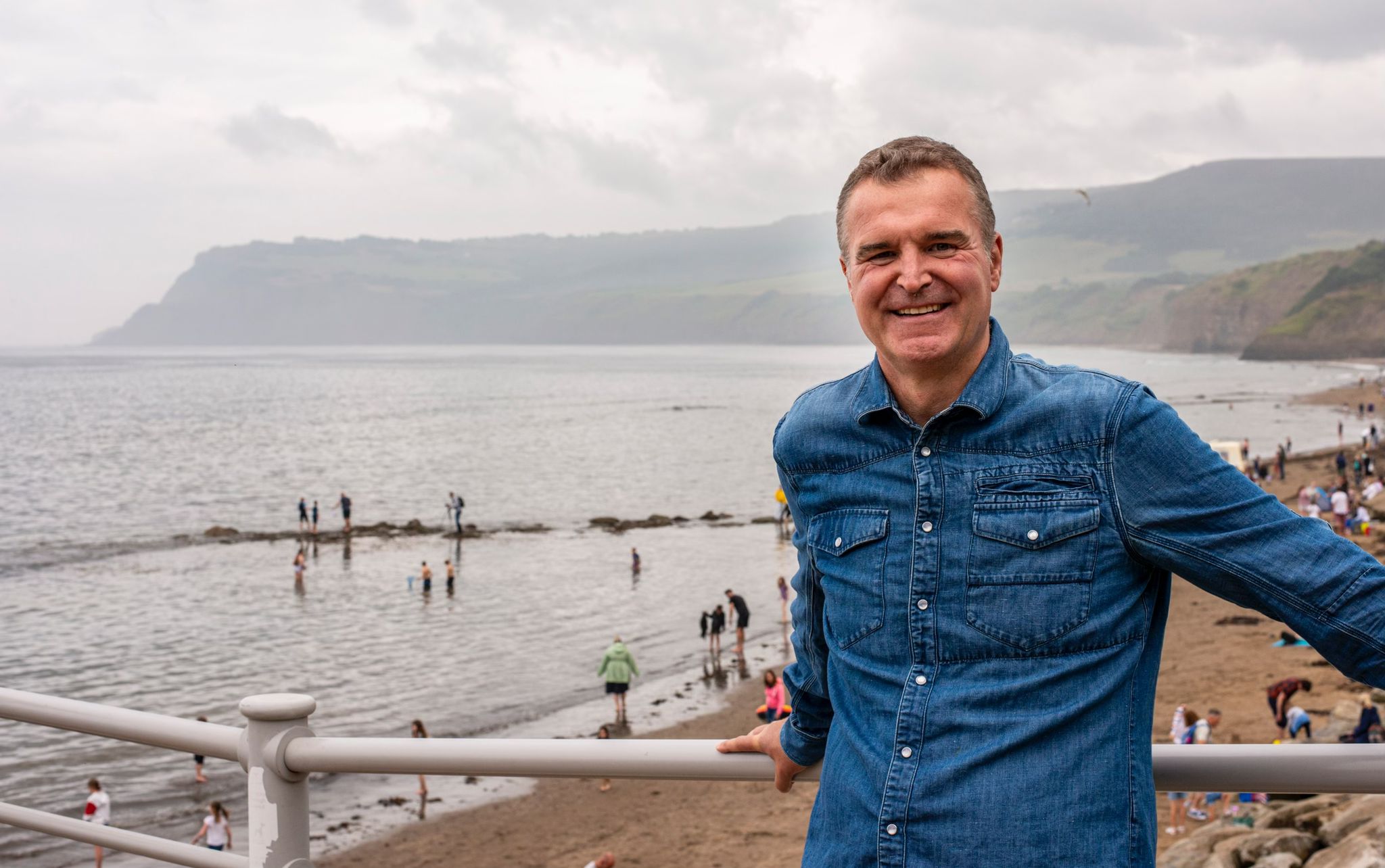 "Positivity is a massive thing. If you can prove that life is not finished when you get Parkinson's then that is a great gift to people.
"What happened to my dad was tragic. I don't want to see people go through that again."
Clark, who has to take medication every three hours to control his symptoms, is hopeful that a cure can be found, but says it may come too late for him.
"Hopefully we will find a cure," he said. "But it robs your ability to talk, walk and smile and you become incontinent.
"It's pretty serious, you end up not in a good state. That's the bottom line.
"They always say five years' time, but it has been five years for the last 30. They will find a cure eventually but it might be too late for me.
"Cancer charities get 10 times the funding that neurological diseases do and cancer survival rates have doubled in the last five years whereas it is still the same outcome for us – not a good one."
In the meantime, he is determined to help others, raising over £500,000 for Parkinson's UK by doing a coast-to-coast sponsored walk and co-hosting podcast '2 Parkies in a Pod', where he talks about his experiences of living with the disease.
"The podcast has been a big success," he said.
"People listen around the world and it's a big help. It's ordinary people talking about their condition which hasn't happened before."
Clark is proud when he reflects on his TV career.
He was the face of darts as it transformed from a pub sport to one of the most popular in the country.
With his northern roots, in-depth knowledge and down-to-earth presence, he was the perfect fit as the sport took off.
"It was a strip club on the A13 in the Circus Tavern, where your feet used to stick to the carpet," he said.
"It was basically a pub sport and we made it like a party you want to be at. I loved the characters, just ordinary blokes doing something amazing.
"I miss the people, but nothing lasts forever. I had 22 great years in television, that is a massive amount of time.
"Longevity is a sign of success. You are very disposable as a TV presenter. I had a great time, just amazing. I have massive pride."
Having dedicated so much of his life to the job and having had it taken away, it is perhaps understandable that he is not a regular viewer anymore.
"Emma (Paton, new host) has done great, but I do find it quite hard to watch it," he said.
"It's like going to a party and watching your wife smooch with another man. You don't want to see it. I'm still into it and watch the big games, but I had my time."