Kate Cross admitted watching herself be sold in the Hundred draft was "not a nice feeling" and hopes to be accepted by the Headingley crowd after a move across the Pennines to the Northern Superchargers.
The Yorkshire and Lancashire rivalry has been one of the biggest in domestic English cricket and the 'Roses' clash is often one of the most anticipated and highest-attended fixtures.
Cross rose through the ranks at Lancashire and has represented the county, regional side Lancashire Thunder and the franchise team Manchester Originals, but was chosen by Leeds-based Northern Superchargers in the first draft for the women's Hundred.
"The feeling of watching yourself get sold on a market. It's not a nice feeling," Cross told the PA news agency.
"There's the uncertainty around where you might go, how much you might go for, whether you're going to go at all.
"It's basically people's opinions and how they value you is put out on live TV for people to watch.
"One of the things I had to really get my head around – which I've never had to do in my career before – is receive the information at the same time everyone else is getting it.
"Normally when we find out about selections, we found out three weeks prior, you've had three weeks to process and then it goes out onto social media.
"Then I got sold to Superchargers and I was getting all these congratulations messages because it was the top price (the highest price bracket of £31,250), and I was just trying to process really quickly because I've never had to do it."
Manchester-born Cross was the first woman to be accepted into the Lancashire cricket academy, and has not represented any other county or regional side during her career.
However, Cross is looking forward to having a home Headingley crowd behind her and the team and hopes they will not boo her Lancashire upbringing.
"I made a plan with Manchester that I would be right to match on the second bracket down (£25,000), but it didn't get to that point.
"If a team saw that I was available and Manchester have no right to match then I was anyone's game for a little bit and that was always the risk going into it. So I think it's obviously a big move for me.
"I've played all my cricket at Lancashire, captained Manchester for the last two years and been a big part of trying to grow the culture at Manchester as well.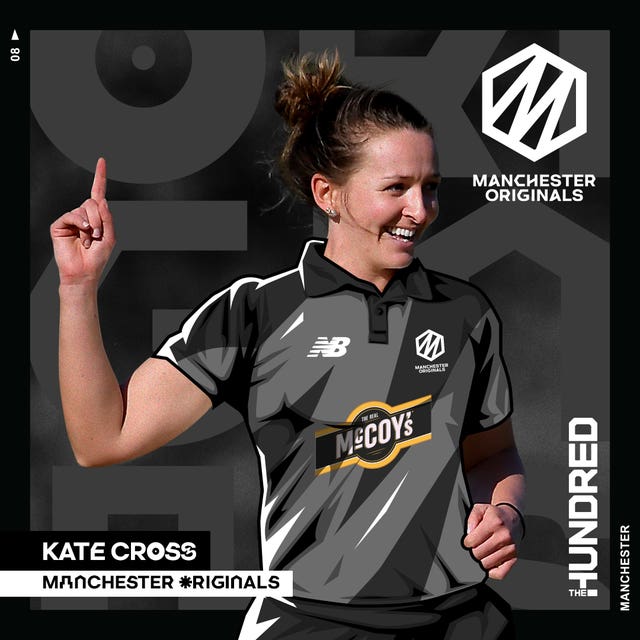 "Actually I do like Headingley and I said I don't, but I do. It's the hardest crowd to play against as an away team, so I'm looking forward to having that as a home advantage this summer.
"I just want Headingley to be really nice to me. If they don't boo me, then that's a success."
::Don't miss Northern Superchargers at Headingley this summer with tickets just £5 for juniors aged 6-15, free for children five and under, and adults starting from £12.