Great Britain's five-strong women's gymnastics team held their nerve to win the European title for the first time in Antalya on Wednesday.
Led by reigning world champion Jessica Gadirova, the British team edged home after the final rotation with a total score of 164.428 to pip Italy to gold, with the Netherlands taking bronze.
Gadirova, who was joined by team-mates Georgia-Mae Fenton, Alice Kinsella, Ondine Achampong and Becky Downie, said: "We put in some massive performances today and it feels so special to have won as a team.
"Personally I'm so happy to have been able to deliver my routines for the team, it feels incredible to stand on the top of the podium with them."
Victory earned a third career European gold medal for 31-year-old Downie, who had previously won titles on the uneven bars in 2014 and 2016.
Downie was up last on her favourite piece of apparatus and her routine scored 14.366 to secure the gold medal for the British team.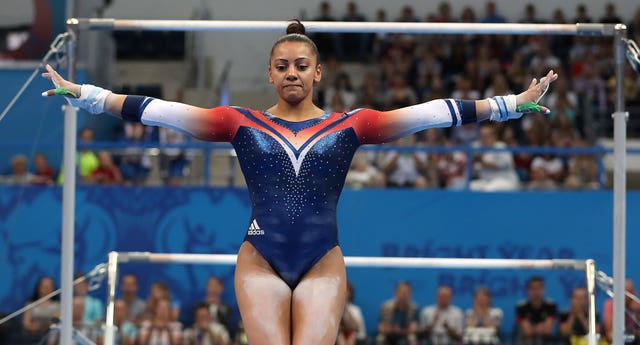 "Going up last I knew I had to keep my focus and concentrate on what I can do and I'm so happy to have produced that routine."
All five gymnasts also qualified for this week's individual finals, with Gadirova and Fenton targeting the podium in Friday's all-around event.