Shaun Murphy insists snooker will emerge stronger from the match-fixing scandal that is threatening to cast a shadow over the World Championship which gets under way in Sheffield on Saturday.
An independent investigation into betting-related charges levelled at 10 Chinese players, including former UK champion Zhao Xintong and ex-Masters champion Yan Bingtao, is set to start in the second week of the Championship.
All the players, who are currently suspended, face lengthy bans if found guilty of the offences, while another player, Mark King, awaits a separate hearing on similar charges.
"I think the WPBSA are to be praised for dealing with this matter front and centre and not sweeping it under the carpet," said Murphy.
"How easy would it have been for snooker to have sat on the information and just waited? I think they deserve praise for bringing this matter to the public's attention, and for highlighting these players for what they are alleged to have done.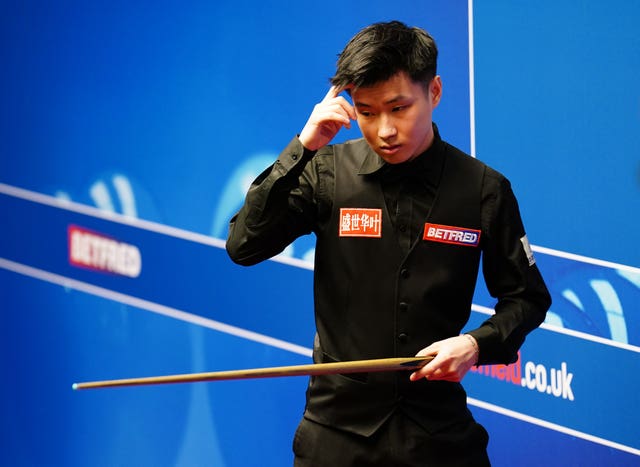 "We are under the most scrutiny of any sporting event on the planet over the next 17 days and this is our opportunity to shine a spotlight on the way we are dealing with what has been a disastrous situation for the game.
"Dealing with it front and centre in front of the world's media shows we are trying to do the best we can, and if they are found guilty I hope we never see them again."
Murphy is due to get his campaign for a second title under way against one of four Chinese debutants, Si Jiahui, in the first round on Wednesday.
The 40-year-old does so as one of the title favourites, having built up to the Crucible with title wins at both the Players' Championship and the Tour Championship this season.