Frank Lampard conceded his Chelsea side were "well beaten" by Brighton as he suffered his third defeat in as many games since taking over as interim manager.
Chelsea were outclassed at Stamford Bridge by a Brighton side that dominated them with the ball and gave away little against the hosts' sporadic counter attacks when out of possession.
Julio Enciso's winner, drilled into the top corner from distance as Chelsea backed off, was a fitting marker of Brighton's superiority. With 20 minutes still to play, Lampard's team rarely looked like clawing the result back.
Mykhailo Mudryk was Chelsea's liveliest player in the first half, and made perhaps his most impressive contribution yet in a blue shirt, playing a clever reverse ball for Conor Gallagher to open the scoring.
From there, Chelsea's attacking threat simply withered away. Substitute Danny Welbeck equalised late in the half before Enciso's memorable winner clinched a deserved win for Roberto De Zerbi's team.
Lampard reflected on a game his side lost to the better team.
"It was the most deserved (defeat)," he said. "At the moment, more than defeats, it's performances I've got to talk about. Wins only come with performance. In terms of performance, that was the most disappointing one, because we were well beaten in the basics of football.
"Brighton are a fantastic team, and they can perform like that against anyone in the league. But we were short. A yard short, a tackle short, a fighting duel moment short. When that's not right, you're not going to win games.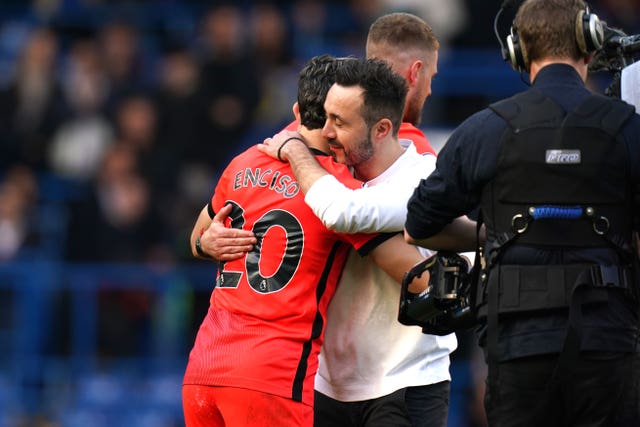 Lampard again pointed to the lack of time he has been able to spend with his players on the training pitch to try and arrest the team's alarming slide.
That situation is not likely to change soon, with Real Madrid due at Stamford Bridge on Tuesday for the second leg of their Champions League quarter-final. The European champions lead 2-0 from the first game in the Bernabeu last week.
Chelsea's last win came five weeks and two managers ago, and there has been no sign of an uplift in results or performances since Graham Potter was removed following defeat to Aston Villa on April 1.
They have recorded only four Premier League victories in six months, and despite the fact that four of their last five winless league matches have been at home, they have not looked like improving on that run.
"We haven't got training time. I feel like we need training time but we don't have it. The response has to be what you see on the pitch, particularly with Tuesday coming.
"The things that are a must for Chelsea at Stamford Bridge, against Brighton who can play, is sprints and recovery runs, getting up to people and recovering.
"We came away from that today. The capacity wasn't there today. It's one for me to really get into, because it's my job to. From that performance today, we certainly have work to do.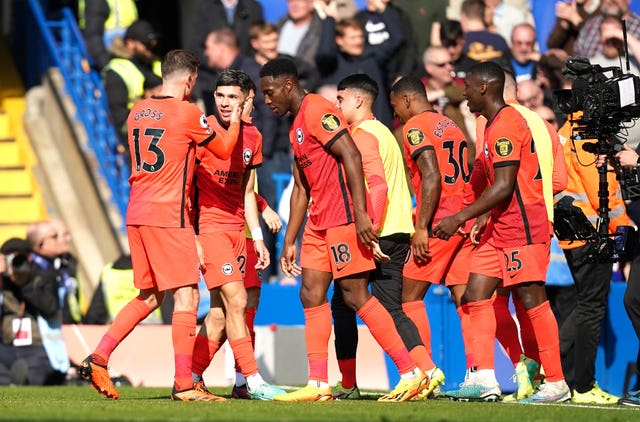 Brighton boss De Zerbi said he believed his side played better at Stamford Bridge than in the reverse fixture in October when they were 4-1 winners, but called for better control of the game once they had taken the lead.
"We are used to analysing the game depending on the result," said De Zerbi. "But we played better today than the game at the Amex. We could play better in the last 10 minutes. But it's a problem of mentality. When we scored the second goal we thought only to finish the game, to spend time.
"I spoke after the game to my players. If we want to become bigger, we have to improve in this aspect."