Aston Villa boss Unai Emery says it is too early to call his side Champions League contenders despite their impressive 3-0 win over Newcastle.
Two goals from Ollie Watkins – which took his tally to 11 in the last 12 matches – after Jacob Ramsey's opener put Eddie Howe's side to the sword at Villa Park to make it seven wins from their last eight games.
That form has seen them catapult up the table and they are now just six points off the top four, with Tottenham and Manchester United still to play.
Emery says Europa League qualification is possible, but is not ready to talk about reaching the Champions League just yet.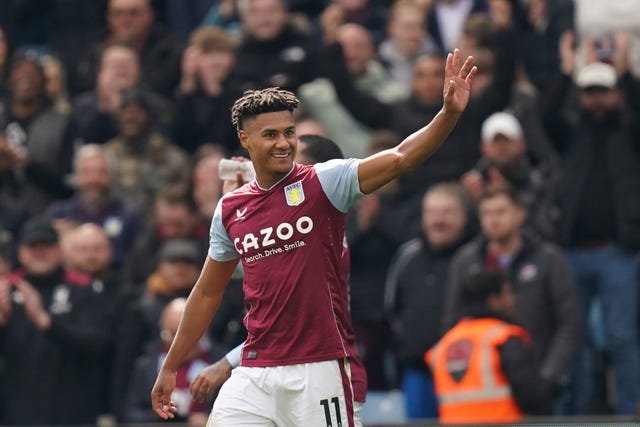 "We can think about being a candidate for a Europa (League) position but the top four is very, very difficult. Of course if we keep winning we can add for the next weeks, but not now.
"We are not now thinking about the top four because we have a lot of teams in front of that position and we are going to face Tottenham at home and Manchester United away but they have enough advantage at the moment."
Emery could well change his opinion if Watkins keeps scoring like this as he again showed himself to be the most in-form striker in the Premier League, with his pace and movement causing a constant danger.
And with England manager Gareth Southgate watching he is surely set for a summer recall to the national team.
Emery added: "We are very happy for him because the best performances from him come when he is working defensively and trying to assist, like he did today.
"We are very happy, today was the perfect day, taking the perfect performance.
"It is very important for him and England as well and he is coming to be in the next list."
Villa's win damaged Newcastle's own Champions League hopes and boss Howe accepts that was his side's worst performance of the season.
"Yes I think it probably was, we weren't great today, hugely disappointing in a big fixture," he said.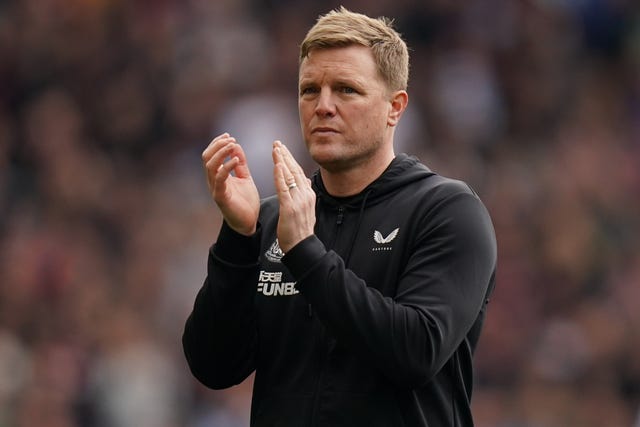 "In all disciplines were slightly off our best and we were punished by a very good team. In every aspect it was unlike us, we were wasteful with the ball and out of possession we weren't as solid and tight as we have been.
"It is just a disappointing day, one we have to analyse, but put to bed quickly. At this stage of the season with so few games to go you have to focus on what's ahead rather than what's gone. It was a tough afternoon.
"I have spoken with the players and given my feelings. The main focus is on what our response will be, we need to make sure we are not that team again.
"We weren't ourselves, we didn't represent ourselves in the way we can. That is the first time it's happened in a long time. Today we were just a level off."