Frank Lampard promised that Chelsea will be back after Real Madrid effectively ended a dismal season for his side with a 2-0 win to eliminate them from the Champions League.
Lampard's team fell to two goals from Real forward Rodrygo to exit the tournament at the quarter-final stage, thus relinquishing their last faint hopes of qualifying again next year.
Chelsea, in 11th place in the Premier League, face the prospect of a first season without European competition since 2016/17, and against Real over two legs looked a shadow of the team that were crowned European champions less than two years ago.
Chelsea threatened either side of half-time with glorious chances for Marc Cucurella, who saw his close-range effort from Reece James' cross beaten away by Thibaut Courtois, and N'Golo Kante whose shot was blocked by Eder Militao.
Instead, Rodrygo's two goals simply confirmed what had been apparent for most of the quarter-final. Chelsea, despite more than the £500million transfer outlay sanctioned by Todd Boehly, are now a long way behind the team they had run so close at the same stage of this tournament last season.
"For 60 minutes of the game, I think you probably saw why I picked the line-up," said Lampard. "We had big energy, big organisation. We caused Real Madrid a lot of problems.
"The only thing missing from our game was a goal. We had really good chances to do that. But at this level, when you're in a strong moment, the first half was a strong moment for us.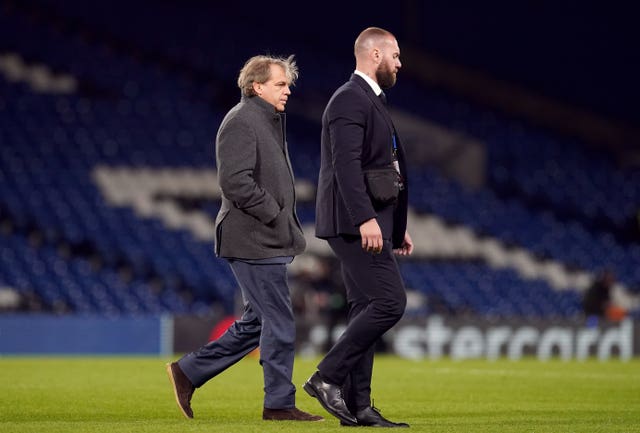 "The reality is we've been fortunate to have huge success for 20 years. Many clubs in the Premier League would dream of our success in the Champions League and as Premier League winners.
"This is a year where we're not where we want to be, and there are probably reasons for the transition. A few years ago we didn't make the Champions League for the following year, and won the Premier League. We can't be too short-term with it.
"People will make a lot out of this season for Chelsea because we've had so much success. The reality is that this club is going to be back. It will take work. It will take, maybe, a bit of process. I think the fans appreciated the performance today."
They have scored just one goal in their last five matches – under three different managers – and are in serious danger of finishing outside of the Premier League's top half for the first time since 1996.
Lampard defended what little progress there has been this season since Boehly bought the club, pointing to the time it can take for new imports to the Premier League to adapt.
"The motivation has to be playing for Chelsea," he said. "There are some players who are maybe quite new here and are getting used to the club. That isn't easy. We've seen some of the greatest players in the Premier League, when they first arrive, they need some time.
"Maybe there's reasons with some of our players where there's a bit of transitioning. But in terms of motivation, you're playing for Chelsea.
"There's individual motivation throughout the squad and then there's the collective. We have to be absolutely competitive in everything we do every day."
He praised goalkeeper Courtois for making the crucial intervention against Cucurella late in the period that allowed Real to take control after the break.
"His save at the end of the first half was incredible," said Ancelotti.
"That could have changed the dynamic of the second half. Getting to half-time 0-0 was very important. Chelsea's intensity in the first half, they couldn't have upheld that for 90 minutes.
"It was a complicated game, as we predicted. Chelsea gave everything, especially in the first half. They caused us a lot of problems. Courtois saved us. We kept it 0-0 till half-time. In the second half, Chelsea lost their intensity and we were able to control the game better."