When Christian Burgess is not helping Union Saint-Gilloise on their remarkable Europa League run, you may find him helping refugees in Calais.
The centre-back is not your archetypal footballer, perhaps in part due to a career path that has taken him from university football in Birmingham to the brink of glory in Belgium.
The 31-year-old, who has a history degree, joined Middlesbrough in 2012 and, after short spells at Hartlepool and Peterborough, moved to Portsmouth in 2015 and quickly became a fan favourite during at Fratton Park.
However, belated contract talks, a long-standing dream to work abroad and Union SG's impressive sales pitch saw him move to Brussels three years ago.
That decision has paid off in spades for Burgess, with promotion from Belgium's second division and top-flight title challenges accompanied by an unforgettable Europa League campaign.
"The trajectory is funny," Burgess told the PA news agency ahead of Thursday's quarter-final second leg against Bayer Leverkusen.
"I've had a few Portsmouth fans tweeting me saying, 'You could be playing Shrewsbury away on the weekend', that sort of thing.
"When you look at it as simply as that, I mean it is pretty wild that I get the privilege of playing in a European quarter-final.
"(Reaching the semi-finals) would be the biggest thing to happen in my career, definitely – and probably one of the biggest for the club as well.
"We're 90 minutes away, anything can happen and it's at home, so we're optimistic but we know Bayer Leverkusen are a top side as well and they were very good on Thursday just gone."
The quarter-final tie stands at 1-1 after Union SG were hit by a last-gasp leveller in Germany, where they had already despatched Union Berlin in the previous round.
Burgess has not only been a part of the squad but started every match in their run to the quarter-finals – a position player and club could hardly have imagined when he joined in 2020.
Bought by Brighton owner Tony Bloom two years earlier, Union SG ended their 49-year absence from the top flight in the defender's first season and they fell just short in their push for an incredible title win last year.
"We've probably achieved a lot more than expected in a quicker amount of time," Burgess said in understated fashion given the side are second this term and still fighting in the Europa League.
"But I suppose the club is sort of doing what they set out to do, just a little bit faster but really growing and it's been a great ride to be on."
But for Burgess, there has always been more to life than being a footballer.
During the first coronavirus lockdown he was at the heart of the community rather than Portsmouth's defence, helping elderly and vulnerable people by handing out prescriptions, preparing meals and checking smoke alarms.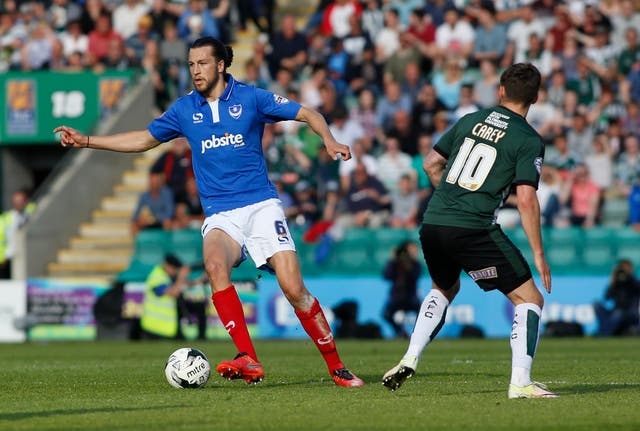 "Most of the time, if I have a couple days off, I try and get down to Calais, where I volunteer with the charity Care4Calais," he said.
"I've been quite a few times now and it's a great charity who do so much amazing work with refugees looking to make the journey across to the UK."
Burgess says Care4Calais helps provide refugees with food packs, tents, sleeping bags, clothing and other essentials, providing them with services and "some dignity".
"It's just about making these people feel welcome and like there's somebody there looking out for them, and helping them on their journey," he said.
"They provide them with the information they need to claim asylum once they reach the UK, so it's a great charity that do a lot of really, really good work. I'm really proud to be involved, even in a small way."
Burgess does similar work with the charity Brussels Refugees in his adopted hometown, which is also the de facto capital of the European Union.
"It's funny, isn't it? Because I was gutted when we left the EU, but then when you're a foreigner abroad, you sort of want to protect your country," the Londoner said.
"Your pride, your patriotism, comes into play, and you want to say 'England's great' – but also, yeah, it was a mistake, in my point of view, leaving the EU."
Burgess loves living in such a multicultural, diverse community as Brussels, where he is now hoping to reward Union SG's fans by keeping their Europa League dreams alive with a famous result against Leverkusen.
"It would be absolutely massive," he said of the potential impact of continued European success. "They used to be huge. It was pre-Second World War when they won all of their titles, but they were a big club a long time ago.
"It's got like a family feel. The main fan club, if you like, are called the Union Bhoys and are sort of very modern, very liberal, anti-fascist, anti-racist and represent the club really well.
"We share those sorts of values in common, so it's been nice to be a part of it and I think there's a real appreciation that goes both ways. It's a great club to play for."