Former Crawley manager John Yems' suspension from football has been increased following a successful appeal from the Football Association.
Yems was given a 17-month ban back in January of this year by an independent regulatory commission after it found him guilty on 11 out of 15 charges for using discriminatory language, with a further charge admitted.
However, the Football Association felt the sanction was insufficient and announced it would appeal.
He will now be suspended from all football-related activity up to and including January 5, 2026.
The original regulatory panel controversially found in its written reasons back in January that, despite being found guilty on 11 charges of using discriminatory language, Yems was "not a conscious racist".
Anti-discrimination charity Kick It Out described that assessment as a "slap in the face" to those who had been on the receiving end of Yems' comments, and the FA fundamentally disagreed with the finding as it announced its intention to appeal.
Following the extension of the ban by an independent appeal board, an FA spokesperson said on Wednesday: "This is the longest-ever ban issued to a participant in English football for discrimination, and follows our decision to appeal and challenge the verdict of the independent regulatory commission after the first hearing in January.
"We strongly disagreed with their original sanction, as well as some of the elements of their judgement, which we fundamentally believed were not appropriate for the severity of the offences committed by John Yems.
"We are pleased that the independent appeal board ruled that specific findings from the independent regulatory commission were unreasonable, as there were numerous examples of inherent and obvious racist language."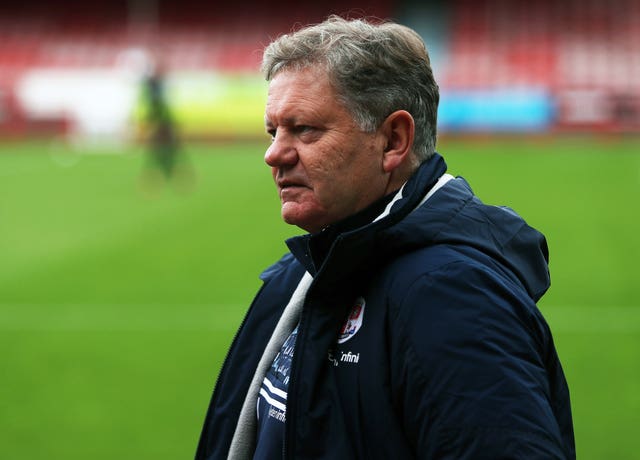 "Everyone should be able to play the game in an environment that is free from discrimination and know that they can trust those who occupy positions of responsibility and power to lead a safe and positive culture, free from harm.
"Where discrimination happens, we will always use our very best efforts to ensure the right sanctions are imposed and, where appropriate, education is available to shift mindsets and continually improve the culture of football."
The appeal board said in its written reasons that the original commission's finding that Yems was not a conscious racist was "untenable".
Kick It Out welcomed the extension of Yems' ban.
"We would like to thank the Professional Footballers' Association and the FA for ensuring that justice prevails in the case and commend the immense courage of the victims throughout this extremely difficult process," it said in a statement.
"We hope that the record-length ban issued to Yems today will be a landmark moment that enables more victims of discrimination to come forward and provides a powerful statement that abusing the power dynamic between coach and player will have severe consequences.
"We are here to support all victim of discriminatory abuse and we would encourage anybody who sadly experiences or witnesses abuse of any kind in the game to report it to us at Kick It Out."
The appeal board said some of the words and expressions the original panel found Yems guilty of using were "inherently and obviously racist", including a repeated comparison of a non-white player to a terrorist and the use of offensive names like "curry muncher".
The board said: "If the (original) commission proceeded on the basis of (Yems') case that he intended the remarks to be 'jokes' or 'banter', and that this was in some way exculpatory or meant that he was not a 'conscious racist' then that was a wholly unreasonable assessment and an incorrect approach to adopt.
"Racism can take many forms and need not be deployed in a manner that is actively hostile or aggressive towards the victim.
"All of that evidence and those findings are inconsistent with the conclusion that the respondent (Yems) was not aware that his comments were, objectively, racist and wholly offensive. That conclusion was not one to which a reasonable body could have come."
The PFA worked closely with the players affected in the Yems case.
The union's senior EDI executive Jason Lee said the original panel's findings had "excused" Yems' language by saying he was not consciously racist and added: "Not only was this (finding) unnecessary, it was also dangerous.
"It sends a message that those in positions of authority can justify their behaviour if they claim not to understand its impact.
"That should never be accepted. It's the job of everyone in the game, but particularly those in positions of power, to take responsibility for making sure they are educated."