Former two-time world champion Josh Warrington says he is "hungrier than ever" as he looks to get his career back on track and reclaim the featherweight title.
Warrington enjoyed a stunning start as a professional, reeling off 30 successive wins and lifting the IBF featherweight crown, but he has had mixed results since seeing his unbeaten run ended by Mauricio Lara in February 2021.
Following that defeat at Wembley Arena, Warrington has drawn with Lara in their Headingley rematch before beating Kiko Martinez in March 2022 to hold the IBF belt again – only to surrender it last December after losing to Luis Alberto Lopez by majority decision.
Those setbacks may have led some boxers to question their futures in the sport, but Warrington insists he has no intention of hanging up his gloves and has his sights set on another world title tilt.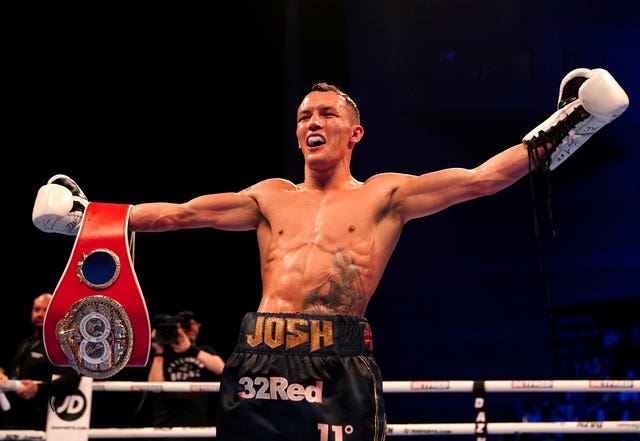 "I feel hungrier than I ever have done and I'm just as hungry to win a world title again."
Warrington had suffered a broken jaw in his win over Martinez which he says was lingering in the back of his mind in the build-up to the Lopez fight and even during the title defence itself.
"There was a moment in that fight when my dad gave me a wake-up call to try and get the broken jaw thing out of my head because I was hardly throwing a jab," he said.
"I got caught in sparring and when I left the session, I felt that when I was eating, it was causing me pain.
"I went to get an X-ray and was panicking within myself. If this is knackered and the fight is called off, I will have to vacate my belt – it left me a bit worried.
"I guess I needed to feel a punch clean to know it is OK – I know I certainly didn't let my hands go like I usually do. I was just walking to the ring thinking let me just walk out this ring with my jaw intact and a cautious mindset."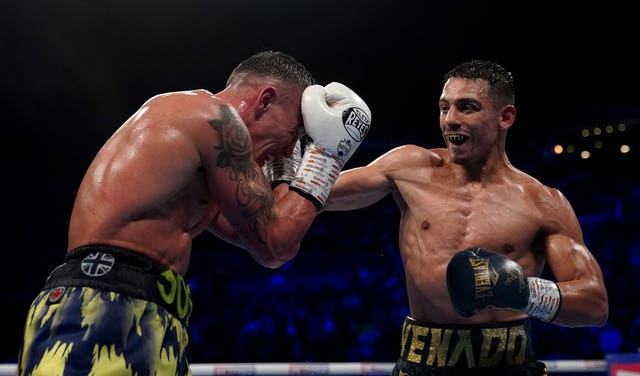 He believes he still has a chance to crown the division but knows he may have to bide his time, with Leigh Wood – another Briton looking to bounce back from defeat – a possible opponent on the comeback trail.
Wood lost his WBA featherweight world title in February after being knocked out in the seventh round by the big-hitting Lara.
Warrington said: "This moment in time it feels a million miles away but if you rewind 15 months back, I just had the rematch with Lara and was kind of in a similar position to how I am now.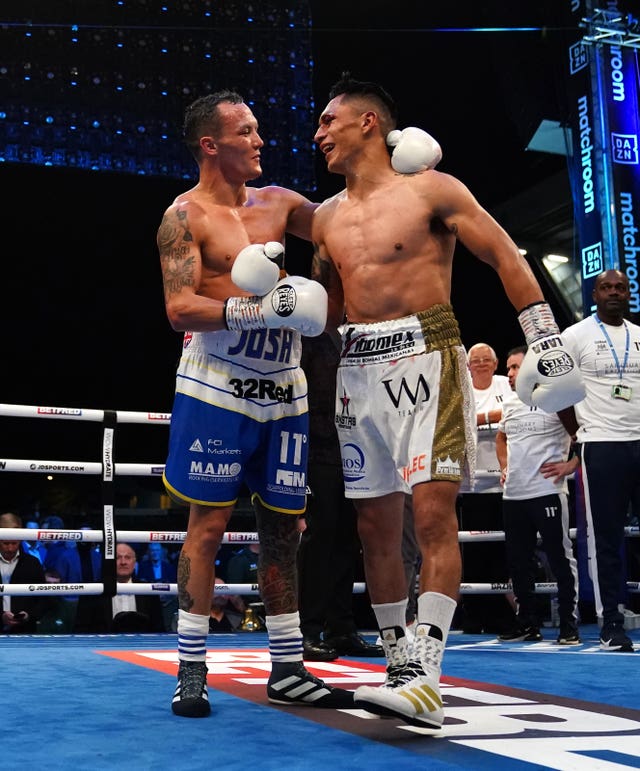 "Couple wins under your belt at this level and all opportunities open up again."
The 'Leeds Warrior' is also licking his lips at the thought of a possible third showdown with 25-year-old Lara, in a situation that he says has turned "personal" between the pair.
Warrington's feud with Lara has been building since the Mexican inflicted a first career defeat on him two years ago before being denied a revenge win seven months later when Lara sustained a cut over his eye from a head clash that caused the rematch to end in a technical draw.
Lara also admitted to spitting at Warrington ringside following his win over Wood earlier this year.
Warrington said: "He seemed to have made it a personal thing and said he wants to retire me.
"I never thought it was personal until he spat at me which is one of the most degrading things that anyone can do… I'd rather be punched than spat on. For myself it's lowest of the low and now it's personal.
"I would love to put that to bed and I strongly believe if I turn up with the right mindset I beat him quite comfortably."