Jacques O'Neill will return to Castleford next month after quitting the club last year in order to become a contestant on the ITV reality show Love Island.
The 23-year-old, who came through the club's academy and made 29 appearances prior to his departure, has re-signed an initial deal until the end of the current season.
O'Neill left the ITV show prematurely citing struggles with his mental health, and he paid tribute to the club and their fans for helping him through the subsequent period.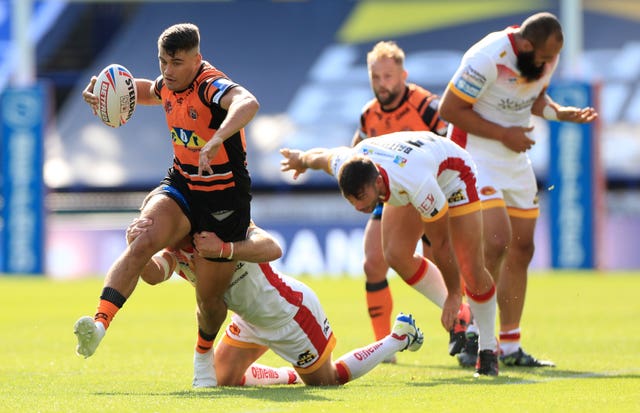 "When I came down to The Jungle for the first time and everyone was there supporting me, it meant so much.
"I just can't wait to be back playing the sport I love again and being back around the ground with the boys.
"I've always wanted to play rugby again; it's never been the case that I didn't want to come back to it. It's what I've loved doing since I was a child."
Castleford, who this week appointed Andy Last as the permanent successor to former head coach Lee Radford, were given first refusal on re-signing O'Neill following his departure.
Last said: "He's a player who I've spent a little bit of time with before his appearance on Love Island.
"He's a bubbly character and he's got qualities that I like in a player so I'm looking forward to having Jacques on board."