Hossein Vafaei is set to discover whether he will be made to pay for his outspoken comments about seven-time champion Ronnie O'Sullivan when the pair start their second-round match in the World Snooker Championship on Friday.
Vafaei hurled verbal barbs at his former friend following his first-round win over Ding Junhui last weekend, accusing the 47-year-old of "disrespect" following an incident in 2021 German Masters qualifying, and adding: "He's such a nice guy when he's asleep."
Opinions are split over whether the Iranian, ranked 23 in the world, made a wise choice in prodding O'Sullivan ahead of their best-of-25, three-day clash that is scheduled to conclude on Sunday morning.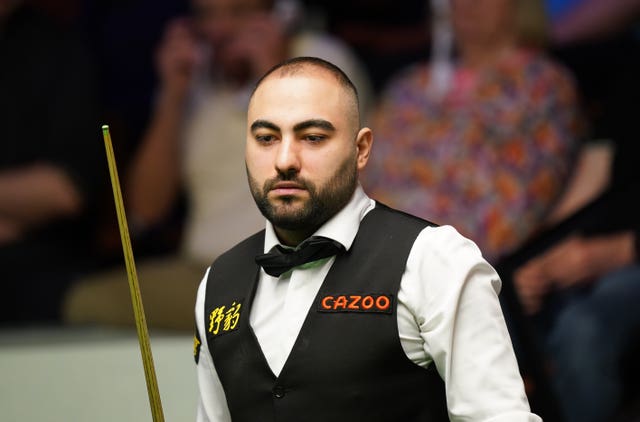 "I feel like too many players shy away from saying stuff about Ronnie," said Allen. "He has said plenty about other players on tour over the years, so why not?
"Only time will tell if what Hossein has said was a good or bad idea. He could lose now and everyone will say it's because he said what he said. But also he could have said nothing and still lost!"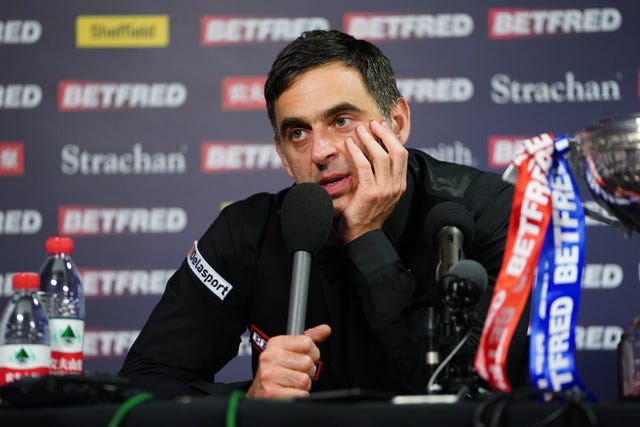 Robidoux, a former semi-finalist, refused to shake O'Sullivan's hand and branded him "disrespectful" for playing some of his shots left-handed, prompting a fired-up O'Sullivan to respond: "He was rubbish – he shouldn't have been on the same table as me."
Six years later O'Sullivan stoked the fires ahead of his semi-final against Stephen Hendry, maintaining that "there is not a lot of respect there at all", and threatening to send Hendry "back home to his sad little life in Scotland."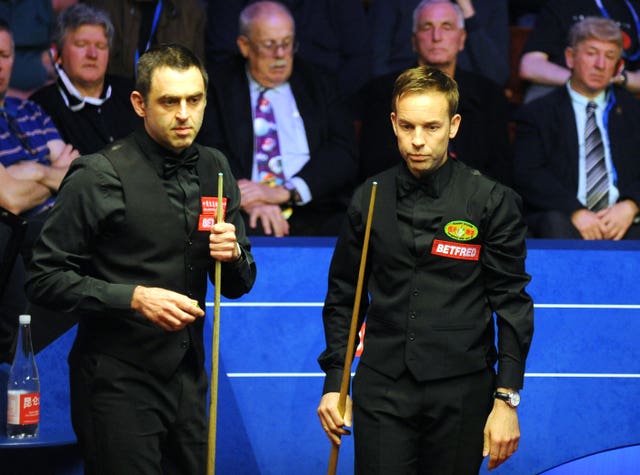 In 2018, O'Sullivan shoulder-barged opponent Ali Carter in the 19th frame of their tense second-round match, telling his opponent: "That's for being Mr Angry."
Carter, who sarcastically thanked O'Sullivan following the incident, eventually won the match and said afterwards: "I just thought, I'm not being intimidated by Ronnie like a lot of others are. I've been through harder things in my life."
O'Sullivan had played some deliberately rash escapes from snookers when he trailed 16-14, prompting a disappointed Selby to insist: "I thought it was a little bit disrespectful to me and the game."