Eilish McColgan has pulled out of the London Marathon on Sunday because of a knee problem.
Event organisers announced on Thursday evening that McColgan delayed her travel to London to give her the best chance of competing, and would not be attending a scheduled pre-event media conference on Friday morning.
The 32-year-old Scot, who won her first major title on the track at the 2022 Commonwealth Games in Birmingham, had hoped to see how the injury responded, but confirmed she had not been able to shake off the issue in time to run.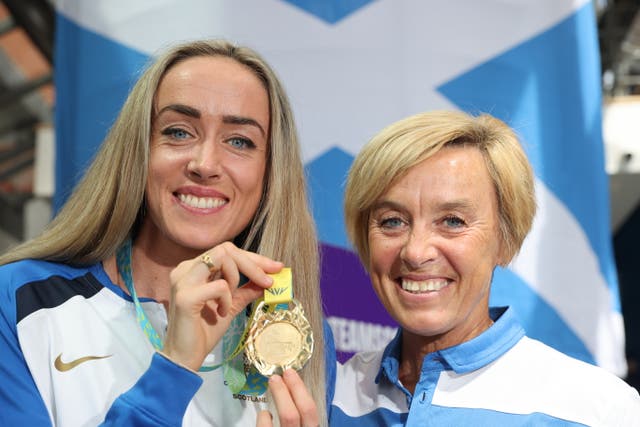 "But I couldn't run through this. I've tried, trust me, but it has just got to the point where it is not going to be feasible to run a marathon this weekend."
McColgan had planned to run the 2022 London Marathon last October before being forced to withdraw due to a medical issue.
The problem was identified as rebound hypoglycaemia, a common occurrence among endurance athletes which leads to reduced blood sugar levels and not enough glucose in the blood to meet the body's needs.
"I'm disappointed. I know I'm ready to run a good marathon. I'd have loved to have given it a go and see what happens.
"These things happened for a reason. There will be another marathon, they'll be another London Marathon in my future which hopefully I'll get the chance to perform well at.
"I've shed a lot of tears in the last two days. It feels tougher because I've missed two now, for two entirely different reasons.
"All elite athletes go through this, I hope one day I will be on that start line. I know I can run a good marathon and I know one day it will be in London."