England and Toulouse flanker Jack Willis has urged the Rugby Football Union to reconsider its policy which prevents the selection of foreign-based players.
The 26-year-old's international career hangs in the balance as he is set to remain in France for the foreseeable future having recently agreed a three-year contract extension.
Willis initially joined the Top 14 side on a short-term deal in November after being left in limbo when former club Wasps entered administration.
England boss Steve Borthwick has special dispensation to select the back-row forward this season following Wasps' demise but that situation is poised to change following the autumn World Cup.
Willis insists it "wasn't feasible" for him to remain in the Gallagher Premiership due to financial restrictions amid a squeezed salary cap and feels Toulouse is the best place for him to progress and enhance his Test credentials.
"It's something that I think should be discussed and has to be discussed really," he said of the RFU policy.
"It's not up to me how these decisions go. If it was, I think I know which way I'd be heading for.
"Hopefully they think it through and hopefully things can change to a degree and open up a little bit more on the leniency.
"To play for England, you've got to play your best rugby and I felt like this was the right place for me to develop as a rugby player and be the best player I can be.
"I know those two things sort of contradict at the moment but I am hoping it ends up changing so they can align slightly better."
Willis is currently lining up alongside the likes of France stars Antoine Dupont, Romain Ntamack, Thomas Ramos, Julien Marchand and Thibaud Flament at club level, in addition to Italy's Ange Capuozzo.
He was among England's standout players during the Guinness Six Nations and believes Borthwick understands his decision to stick with Toulouse.
With Luke Cowan-Dickie, Joe Marchant, Sam Simmonds, David Ribbans and Jack Nowell all moving to French sides next season, the England head coach has said he wants licence to pick the best players.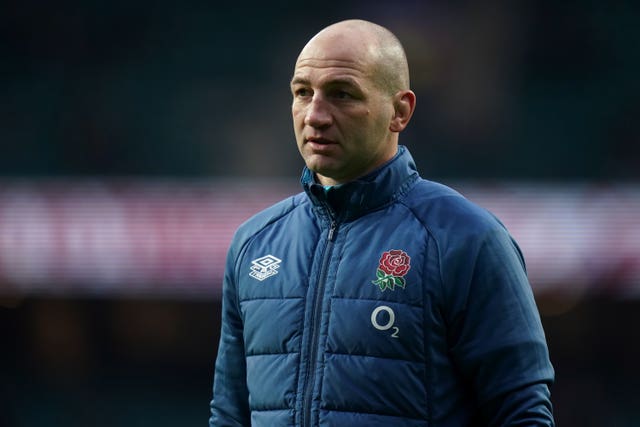 "I really hope the rules do change because I know that the guys here will support that as much as they can," he said.
"The one thing about Toulouse is they want their players playing international rugby, whether that's for France, for Italy, Argentina, Australia, England. They know how ambitious we are as players and they want to help us fulfil that dream.
"I was sort of blown away by their support and their willingness to put my best foot forward and, whatever I wanted and needed for the England stuff, they wanted to support, no matter what the situation it left them in here. The give and take has been fantastic.
"Day in, day out being here I realised the quality that I'm around. I'd have felt silly turning that down, so that's what fundamentally my decision came down to.
"I feel very, very fortunate that I've ended up at such a special club."
Willis is preparing to face Leinster in the Heineken Champions Cup semi-finals on Saturday in Dublin.
Speaking of his conversations with Borthwick, he said: "I let Steve know once I'd made my (contract) decision and he was great.
"Steve has been fantastic since he's been in charge and I've really enjoyed working with him.
"It's something that I really hope I can continue as well because he's a great coach and he really supported me."