UEFA must change how it hands out Champions League money, with Europe's elite clubs having now become "entitled with winning", Crystal Palace chairman Steve Parish has said.
Parish was in Brussels on Monday alongside officials from four other English teams for the launch of the Union of European Clubs (UEC), an organisation which seeks to give a voice to over 1,000 professional clubs on the continent.
While Parish accepts the strength of the Premier League's broadcast deals means the distortion caused by European earnings is less stark in England than in other leagues, he believes it is vital to intervene to prevent the "gerrymandering" of the Champions League by Europe's top clubs.
"Maybe the Conference League is possible. I'm not saying that it's bad to be in the Premier League by any means and I'm sure if I understood more people's problems, I would understand just how lucky probably we are.
"But equally it still doesn't feel like a meritocracy entirely. And with the coefficient, it feels more and more that there's a two-speed Premier League – there's a top half and the bottom half and that disparity will get bigger and bigger and bigger unless we put some rules in to try and control it.
"You're up against the situation where people have become so entitled with winning – literally entitled with winning – that they don't accept any system which challenges the status quo or threatens it, and I think that's what we have really got to look at across Europe."
Parish described the coefficient system as "the real poster child for the gerrymandering of the (Champions League)", with UEC general secretary Dennis Gudasic saying that of the 22 billion euros in revenue earned from club competitions over the last 25 years by UEFA, 34 per cent of it had ended up in the hands of just 12 clubs.
Currently 30 per cent of Champions League revenue is allocated to the 32 teams which reach the group stage according to their 10-year coefficient ranking, which is based on how that team has performed in Europe over the past decade. The top-ranked team earns 32 times more than the club ranked lowest. A further 15 per cent is awarded on the size of the television market pool in the country where the club is based.
Representatives from 103 clubs were present in person or online at the UEC event, with Aston Villa, Brentford, Brighton and Watford the other English clubs represented.
The UEC believes there are around 1,400 professional clubs in Europe who do not have a voice, and who should be represented on UEFA decision-making boards in the same way that member clubs of the European Club Association (ECA) are.
The UEC says only 130 clubs have voting rights within the ECA.
Parish said Palace were "extremely open" to joining the UEC, adding: "We do feel we aren't represented anywhere at European level. We lack a voice. And we accept that we're only one voice but we feel that we should be heard. So it's certainly something we're very interested in."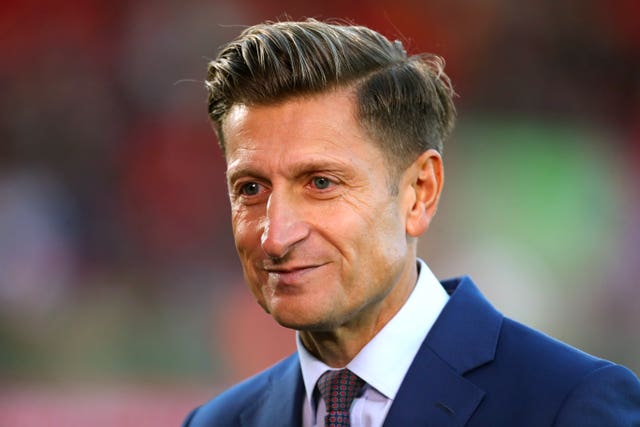 "I think it's very difficult to have a situation where a governing body and a regulator organise tournaments that compete with you," he said.
"I do believe there needs to be bigger separation of 'church and state' if you like. The people organising the tournaments and the people regulating them, and taxing those tournaments for the greater good, should be two different people. I think that being one body seems a massive conflict of interest."
Parish said there was a "mismatch" between the level of solidarity between the Premier League and the wider pyramid and what UEFA paid to its non-participating clubs.
He said 17 per cent of Premier League earnings currently went outside the top flight and said it was "the right thing to do" for this to increase, anticipating it would go up to over 20 per cent amid "pressure" on the top flight to do more.
An independent regulator for the English game is set to be given backstop powers to impose a financial settlement on the Premier League and EFL if the bodies cannot agree one themselves.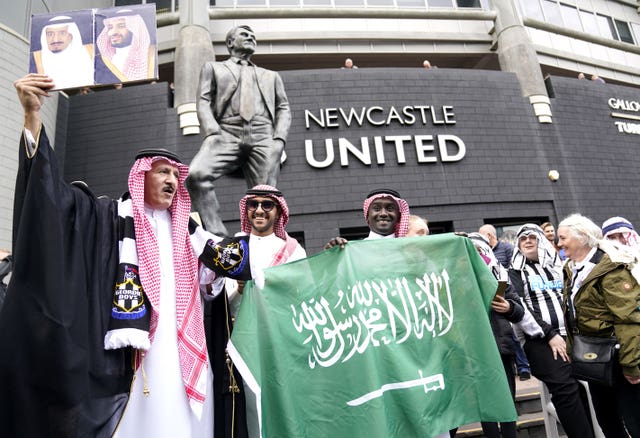 He highlighted a report by the Athletic which appeared to highlight Government pressure placed on the Premier League to approve the Saudi-led takeover of Newcastle.
"It does seem that there was some pressure placed on the (PL) to allow that through," he said.
"And I think that, certainly for us, it's dangerous enough with all the politics we have in sport without real politics entering into it, and we have nation states and the Government deciding on what is fair and what is right and wrong in football.
"So that side of things is slightly concerning. Hopefully, we can manage the regulator's influence and keep it quite focused and quite narrow. But we'll see where it lands."