Ronnie O'Sullivan cut a frustrated figure despite fashioning a 6-2 advantage at the end of the first session of his World Snooker Championship quarter-final against Luca Brecel at the Crucible.
The seven-time champion took some time to settle and muttered "it's a hard game today" after running out of position midway through a scrappy fourth frame.
O'Sullivan also thumped his leg in anger after missing a black in the seventh frame, but still managed to overhaul a 2-1 deficit and move within seven frames of sealing his place in the semi-finals upon their resumption on Tuesday evening.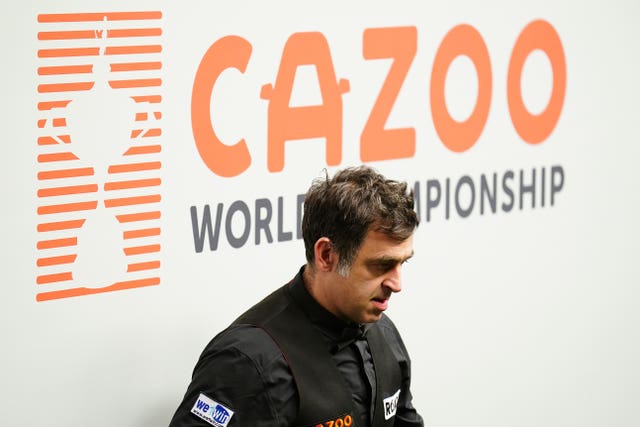 Another error from O'Sullivan served up Brecel for a frame-winning break of 68 to move in front, and only a tenacious 35 clearance in the next allowed O'Sullivan to edge in at the mid-session interval all square.
It was Brecel's turn to feel frustrated after the restart as a series of costly errors from the Belgian put the momentum firmly in O'Sullivan's hands.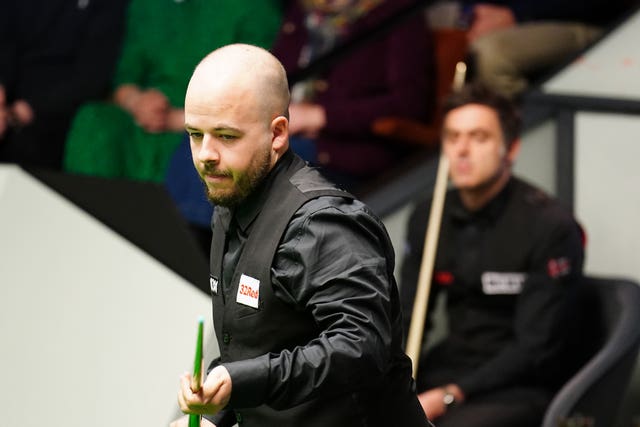 Brecel did all the hard work in the next, getting the two snookers he required for an improbable steal, only to jaw a relatively simple pink as he sought to clear, handing O'Sullivan a 5-2 advantage.
Brecel missed a black off its spot in the final frame of the session and O'Sullivan needed no second chances to mop up with a break of 85 and leave himself well and truly in control.
Qualifier Jones forged in front with breaks of 78 and 94 only for Allen for reduce the Welshman's advantage with a quality break of 137.
Jones retained his advantage until the final frame of the session when the pressure appeared to get to both players, before a missed green from Jones gave Allen the chance to level matters.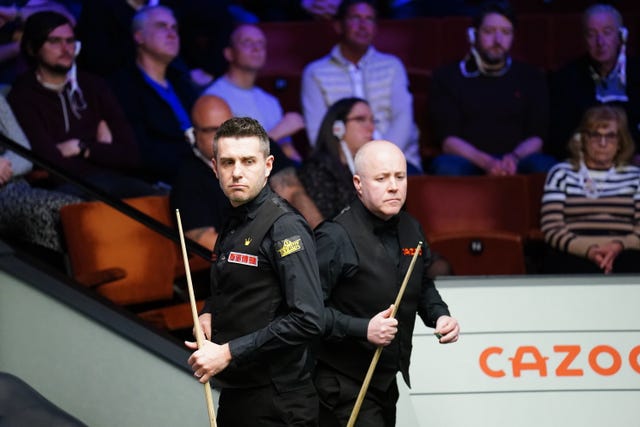 A series of uncharacteristic errors from Selby helped Higgins move into a commanding position but the Leicester man benefited from a fluked red midway through a break of 70 that helped him claim his second frame of the day.
Selby followed up with an 82 then rounded off an intriguing session with a clearance to black of 103 to ensure the pair will resume on Wednesday at 4-4.