Worcester Warriors' buyers must complete a takeover of the club by May 2, according to a report issued by administrators Begbies Traynor.
The deadline was activated when Atlas, headed by Jim O'Toole and James Sandford, was chosen on February 1 as the new owners over a rival bid from former director of rugby Steve Diamond.
Worcester were placed into administration in September for unpaid debts, with the Department for Digital, Culture, Media and Sport their biggest creditor having loaned the club £14million.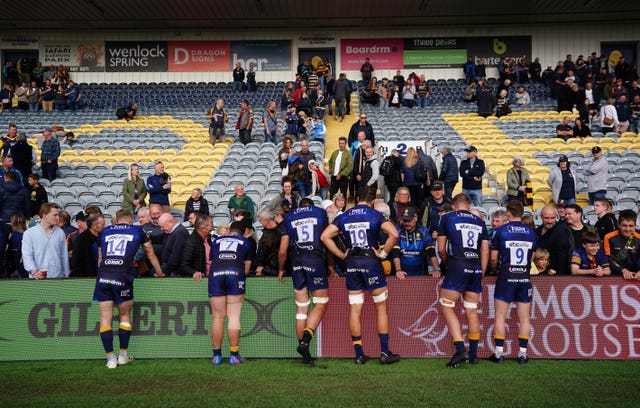 If Atlas is unable to make the deadline of next Tuesday then Begbies Traynor must find a new party to purchase the club's assets, which includes Sixways Stadium.
In the 27-page progress report published by the administrators, it is revealed that Atlas would not be able to sell Sixways within five years of purchase if its takeover does proceed.
If the sale fails to go ahead, Atlas will lose a £500,000 non-refundable deposit that was paid on February 1 as an exclusivity fee.
Atlas' plan to rename Worcester Warriors as Sixways Rugby was abandoned due to opposition from fans.
The RFU announced in February that it was blocking Worcester's entry into the Championship on account of Atlas' failure to prove it met its criteria for inclusion, which includes a fit and proper persons test.
"The RFU has been clear that its priority was to enable Worcester Warriors to play in the Championship and Worcester Warriors Women in the Premier 15s in a sustainable way," a statement read.
"The information required has been asked for repeatedly and deadlines were extended to provide the best possible chance for this to happen.
"Our priority is to ensure the best interests of rugby and the rugby community are preserved."