Frank Lampard said Chelsea supporters have every right to be worried after they slipped to a fifth straight defeat under his management against Brentford at Stamford Bridge.
Cesar Azpilicueta's own-goal and a late breakaway effort from Bryan Mbeumo sealed a 2-0 win for the visitors and condemned Lampard's team to a sixth game in their last seven in which they have failed to score as their faint hopes of finishing in the Premier League's top half became increasingly distant.
The numbers surrounding Chelsea's fall are alarming. They have not won in any competition or on any ground since beating Leicester at the King Power Stadium on March 11 when Graham Potter was still the manager.
Only one player has scored for this side since Potter's penultimate game in charge on March 18, Conor Gallagher's heavily deflected strike in the home defeat by Brighton.
That run is compounded by the fact that six of those eight winless matches have come at Stamford Bridge.
Afterwards Lampard defended the right of supporters to boo the team, as those who stayed did en masse at the final whistle, but he said it is confidence and not a lack of application that has set the players on their downward spiral.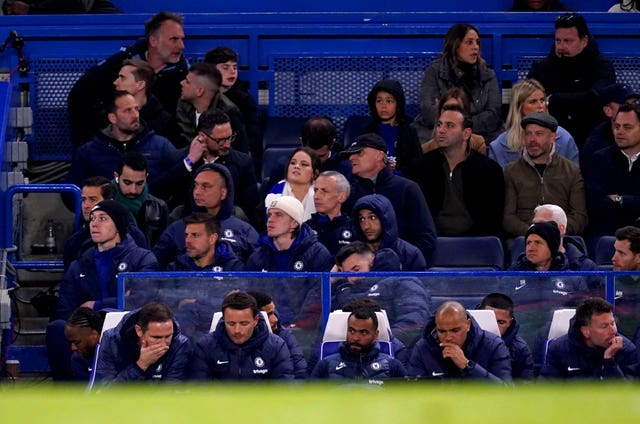 "I've got no problem with fans booing. I'm not sitting here to go against the fans and say don't boo the players. I'll defend the players because they're young lads who want to do well. Is there an issue with confidence? Yes. Is there an issue with the balance of the squad? Maybe yes.
"I'm not patronising everybody, I expect them to have an idea what's going on behind the scenes, but when you work with it in this Premier League, if you think Brentford are going to come and turn you around and have corners and throw-ins against you and you're going to walk that game, that's not the case any time.
"When you're in this moment with a lack of confidence, then it can be difficult to win a game. I'm not exonerating the players, far from it. I'm just supporting them. They're in there disappointed because they wanted to win that game. They performed in my opinion like they wanted to win it.
"Is there a confidence issue? Yes. Are we dynamic enough in the final third? No. Have we been for a long time before I came here? No. Those things are not things that are going to turn overnight. We have to keep working.
"I understand the fans booing. I don't think anybody is saying they can't believe that's the case today."
Azpilicueta on his return to the team was unlucky to deflect the ball past Kepa Arrizabalaga from a Brentford corner, but Chelsea had only themselves to blame for the ease with which Mbeumo swept through them to seal the win 12 minutes from time.
The hosts' staring XI had scored only 10 goals between them all season, and yet again their lack of firepower up front was evident.
"There is a balance in the squad to address, I think everybody sees that," said Lampard. "What can you do? This has been a problem that predates me coming recently into this. When there are not so many goals you also have to have players who can do a tactical job and work for the team.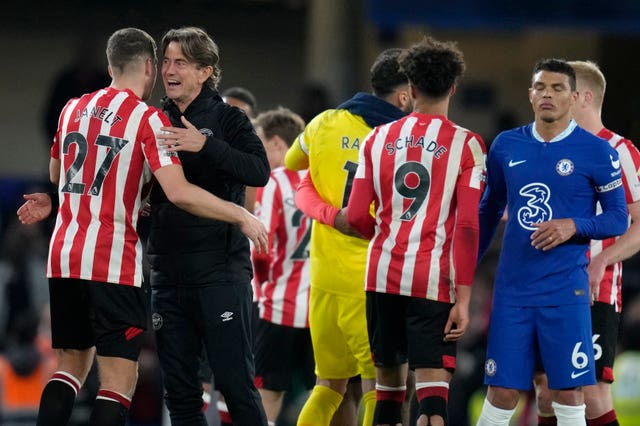 Brentford boss Thomas Frank reflected that Chelsea possibly showed his side too much respect in picking a team with so little obvious attacking threat.
"So nice to win," he said. "This was a well-deserved win. We were aggressive in the high press especially in the first half. Second half it was a little bit more difficult for us to do.
"I was pleased Chelsea showed us so much respect.
"I respect every team. We don't fear any team, but we need to be very respectful. We spoke about the team when we saw the line-up, it's still top players where one moment can decide the game."