Ryan Mason has insisted he now feels ready to be Tottenham manager after experiencing a level of "uncertainty" during his first caretaker spell in charge.
Mason became the youngest ever Premier League boss in 2021 when he replaced Jose Mourinho for the final month of the season and he is back in the role after Cristian Stellini was dismissed following Sunday's 6-1 thrashing at Newcastle.
The 31-year-old is Spurs' third manager of the campaign but believes he is better equipped to steer the ship this time having spent the last 18 months as first-team coach at his boyhood club.
"I'm young, yes, but not in terms of a coach. Six years of coaching solid is a long time.
"A normal player retires at 35 and if you fast forward six years then you're 40, 41 and the perception is probably totally different.
"In terms of my age I may be young but not in terms of my coaching experience.
"Obviously there are ambitions when you start coaching and you chase things, but I've always lived in a way which is to deal with what is happening right now and never take your eye off the ball.
"I'm ready for this situation and I feel like the players know I'm ready as well. The focus is on these next six games and then in the summer we will see what the best situation is for the football club."
A number of Mason's old team-mates have left Tottenham during the past two years but several do remain at the club and the likes of Hugo Lloris, Eric Dier and Harry Kane form part of the squad's leadership group.
Yet the former Spurs midfielder is adamant he will have no issue making difficult decisions over the next month.
Mason added: "Honestly, I believe in this group and I believe in these players.
"Last season we finished the season exceptionally well and sometimes in football it is a deeper thing than just having players. It is more about the environment and the mindset or confidence.
"There are so many factors that can affect results.
"Naturally in the last two years since I have been in the first team coaching it is not a friendship, it is a professional working relationship.
"There is respect there – there has always been respect there –  but ultimately they knew two years ago and they know now that I am a decision-maker. That's my job.
"They are going to have to respect that and understand that and I am going to make decisions which I feel are the best for the team to get a result."
Previously part of Antonio Conte's coaching staff, Mason remained respectful of the Italian despite a difficult campaign for the club.
He did highlight the mid-season World Cup and the death of fitness coach Gian Piero Ventrone as decisive factors.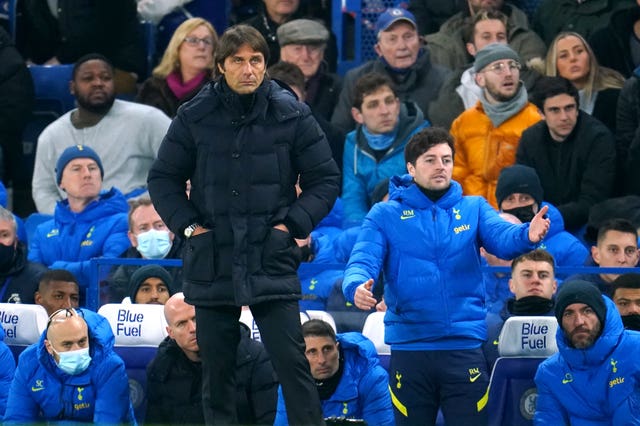 "I learnt a lot from them and their team as well. How they managed things was how they managed things.
"My job and their job is to get results on the football pitch. How you set a culture and environment differs from every single individual but I know what I want to do and I am clear with that."