New England captain Jodie Cunningham believes the women's game is set for a bright future after a trio of the country's brightest stars became the first to sign professional deals in Australia's NRLW this month.
Two of those players, Hollie-Mae Dodd and Georgia Roche, who have landed contracts with Canberra Raiders and Newcastle Knights respectively, are set to feature in England's mid-season clash with France in Warrington on Saturday.
And Cunningham, who has assumed the England captaincy from her St Helens team-mate Emily Rudge, believes it can only be a good thing as her side look to overhaul the southern hemisphere giants at the 2025 World Cup.
"I think it's brilliant news. I'm 100 per cent behind the girls and I can't wait to watch them ripping it up out there," said Cunningham.
"I think it will only help develop them further and it shows how far the women's game has come in this country that we are sitting here talking about players and professional contracts in this way.
"What we need is more competitive games on a more regular basis and that is what they are going to get out there. Super League is progressing in the right direction and hopefully this kind of news can only help it continue to improve."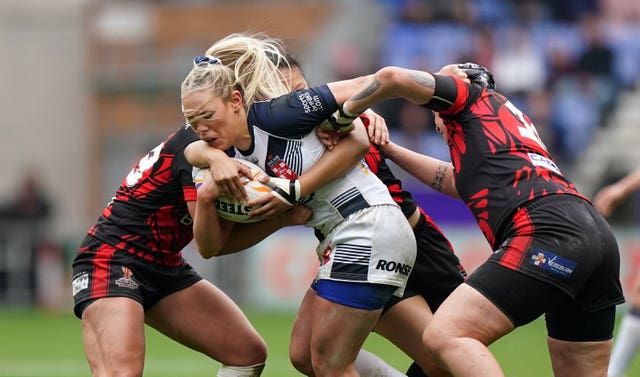 Barrow also believes the deals for Dodd and Roche, plus Fran Goldthorpe, who is absent on rugby union duty, can only be a good thing for the England team.
"Obviously we don't want Super League to become a feeder club for the NRLW, but from an international point of view it's a really exciting opportunity for them and it can only improve them as players," said Barrow.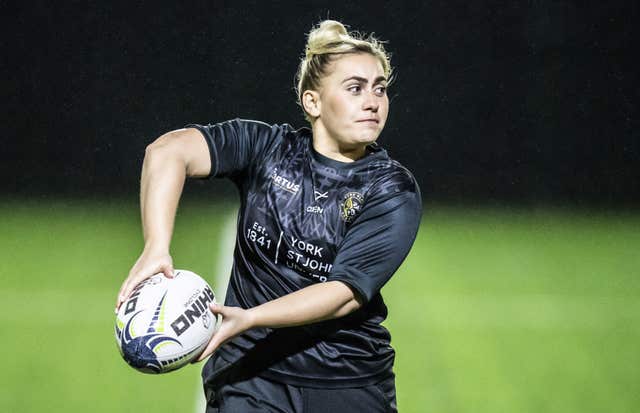 Eight Saints players feature in Barrow's first squad while there is also a return for York Valkyrie captain Sinead Peach, who last featured in the 2019 tour of Papua New Guinea and was controversially overlooked last year.
"When we got started in January it was a case of picking a few players up because there was a little bit of flatness after the World Cup," said Barrow.
"But there is still a feelgood factor around the women's game in general. It feels like it is still bouncing on the back of the impression we made at the World Cup, and it is up to us to capitalise and keep the momentum going forward."