Max Verstappen accused Formula One bosses of creating "artificial excitement" and ordered them to "scrap" the new sprint schedule.
F1 has revamped the weekend format in Baku by introducing two qualifying sessions. One on Friday, which decided the order for Sunday's Grand Prix, and a second shorter qualifying session to make up the grid for Saturday's sprint race, which was won by Sergio Perez.
The sport's chiefs believe the revamp will enliven a race weekend and appeal to their younger audience. Practice has been reduced from three hours to just one to make way for more on-track action.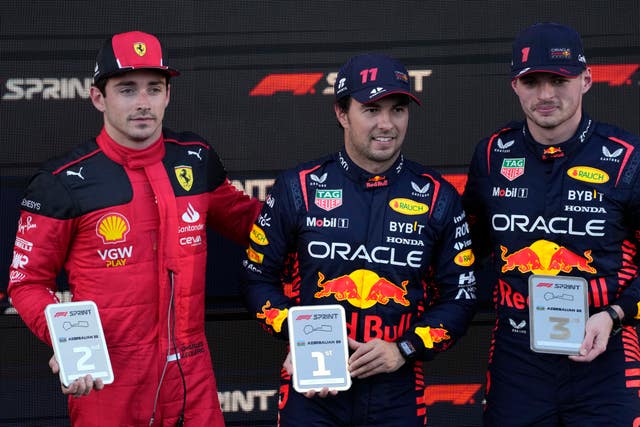 And pressed for his assessment of the new format, the double world champion, who finished third on Saturday, said: "It is terrible. Just scrap the whole thing.
"It is hectic. It is not proper racing. It is more like gambling. I will have more success in Las Vegas when I go to the casino.
"I like racing. I am a pure racer but this is more for the show. Of course, it is important to have entertainment but if all the cars are closer you create better entertainment.
"That is what we have to try and aim for and not to implement this artificial excitement.
The changes, which gained support from the grid's 10 teams following a unanimous vote on Tuesday, will apply to the five other sprint rounds in Austria, Belgium, Qatar, Austin and Brazil this year. A regular grand prix weekend will remain as it is.
Verstappen, who holds a 13-point lead in the championship, continued: "I got bored in qualifying [on Saturday] to be honest. I like to have one qualifying where you put everything in it.
"I did that yesterday which I enjoyed and then we had to do it again today and I was like 'my God another qualifying'. I just don't enjoy that."