England boss Shaun Wane insists England can only continue to improve after a side stacked with debutants thumped France 64-0 in a one-sided mid-season international in Warrington.
Captain George Williams was one of only three survivors from last year's World Cup squad to feature as Wane rang the changes, with one eye on this autumn's much tougher three-test series against Tonga.
England coasted into a 36-0 interval lead, but Wane revealed he still demanded plenty of improvements against opponents who were thoroughly outclassed in every department and scarcely managed to muster any attacking intent.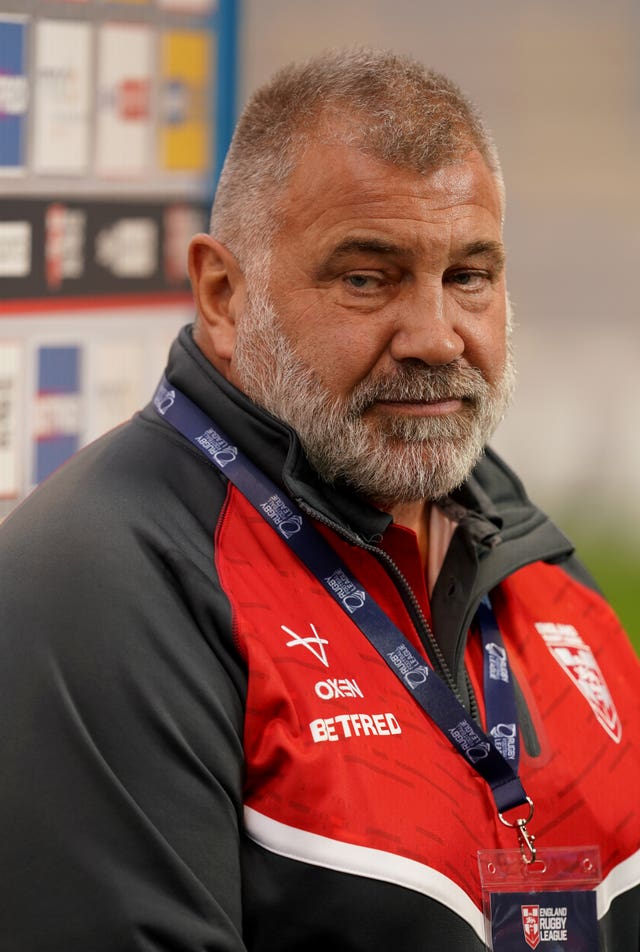 "We looked a lot stronger and what it said to me was that this is a really young team, with so many debutants, and with how well we've adapted it just shows how strong we are with World Cup players to come back."
Williams and Ash Handley both helped themselves to hat-tricks, while Danny Walker scored twice and Jake Wardle, Kai Pearce-Paul and Harry Smith also crossed.
Smith added 18 points with the boot before Williams, who also produced the pivotal move in four of his side's tries, kicked the last conversion to ensure the men's result mirrored that of an equally one-sided women's international earlier.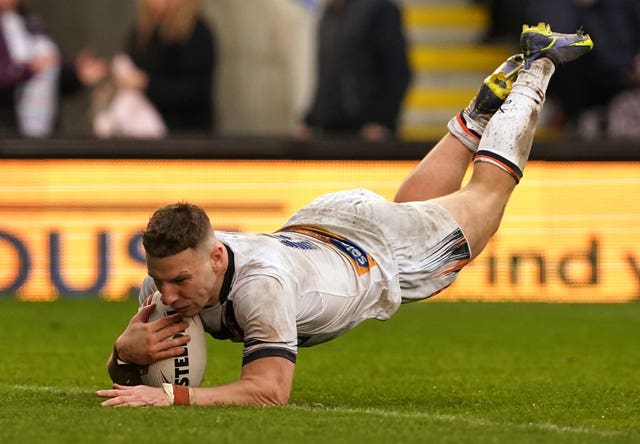 "My talk before the game was about Tonga and how we can put a stamp on our position, so credit to the RFL for getting that series on. It is something for us to look forward to and conversations with players and clubs will be easier because of that."
Adding specific praise for the influential Williams, taking on the captaincy role for the first time due to the absence of Sam Tomkins, Wane added: "How he's spoken this week and how he's developed as a leader, it's great to see how he's come on."
"It is a reality check about where we are – obviously the scoreboard is pretty tough and the dressing room is shattered, but it is where we are, and it is a learning curve for a few kids here," he said.
"We'll take our medicine and we'll keep working and just make sure we handle the situation better next time. I was not expecting to lose by 60 – if I thought about it I would have stayed at home.
"I thought we had the respect of England and I don't want England to judge us on that scoreboard tonight, because next time we will be better, I guarantee."