Luca Brecel withstood a stirring fightback from Mark Selby to clinch a dramatic 18-15 victory and become the first player from mainland Europe to win the World Snooker Championship at the Crucible.
Five previous visits to the famous venue had yielded no success for Brecel but, having clawed back outlandish deficits to sink both Ronnie O'Sullivan and Si Jiahui in the previous rounds, he switched roles to fend off a late surge by the four-time champion.
Resuming 9-8 in front after a first day whose headlines were hogged by Selby's historic maximum break, Brecel blasted four centuries in a blistering penultimate session to severely test his opponent's storied reputation for triumphing against the odds.
Brecel proceeded to extend his lead to 16-10 but watched in increasing exasperation as Selby clawed back five in a row to threaten a dramatic finale before the Belgian edged one frame closer and then got over the line in style with his fifth century of the match.
His victory made the 28-year-old the youngest winner since Shaun Murphy in 2005 and capped a remarkable if belated ascent from Brecel, whose outrageous promise as a junior had threatened to evaporate in a relatively frustrating few years on the professional circuit.
And it was all the more remarkable in the context of Brecel's claims that he had come into the tournament – and squeezed past Ricky Walden in a final-frame decider in the opening round – fuelled by games of darts and drinking binges.
Such a refreshing approach, combined with an exhilarating intent to take on almost every conceivable pot, made him an instant favourite among Crucible fans and sabotaged the attritional approach with which Selby has won down so many of his previous opponents.
If Selby, two of whose previous title wins had entailed recovering from greater deficits than the four frames by which he twice trailed on the opening day, will have been undaunted after Sunday's opening session, Monday's resumption appeared to put hopes of a fifth title in stark perspective.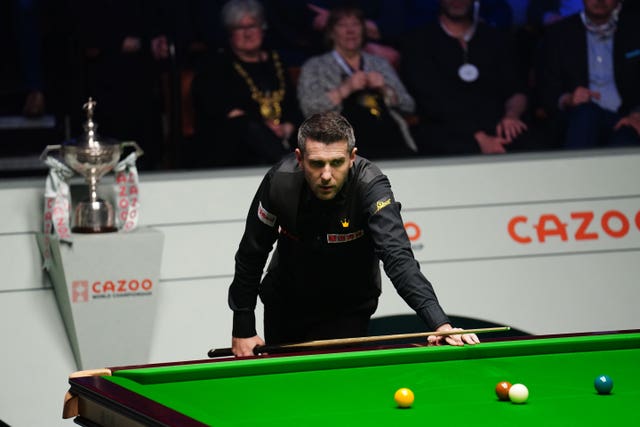 The four-time champion looked distinctly out of sorts, cueing up many of Brecel's chances by leaving reds dangling desperately over corner pockets, but no-one would have expected anything less than one of his trademark fightbacks.
Just as he dredged his way back to win previous finals over Ronnie O'Sullivan and John Higgins, Selby launched his assault straight after the interval, winning two in a row, including a potentially pivotal 23rd frame after a lengthy safety battle.
Yet where other opponents might have felt the pressure, Brecel was unfazed, and he duly returned to the table to sink an audacious opening red before proceeding to clear the balls for his nerveless fourth century of the session.
Arguably Brecel's most impressive frame was yet to come, as he wiped out Selby's carefully constructed 40-point lead off the back of another long red, his own pressure-filled break of 40 every bit as rewarding as his earlier hundreds.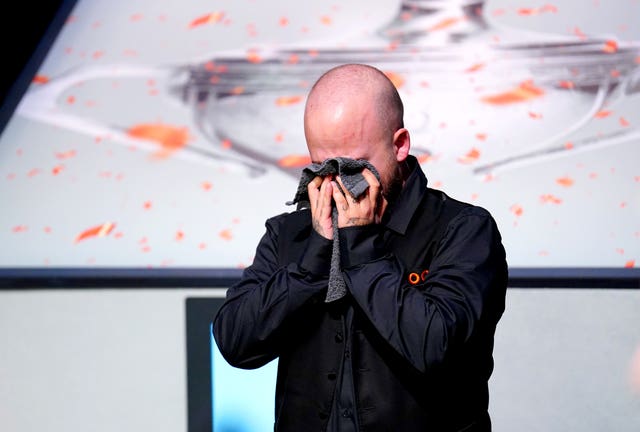 Inevitably, however, Selby stirred. He launched his improbable fightback with a break of 78 before slugging his way through a long and scrappy frame to bring Brecel back within four frames at 16-12.
These were worrying times for the Belgian, whose long potting percentage was beginning to nosedive, and Selby ruthlessly converted his opportunities by taking the next three frames including his third century of the final.
Brecel had not potted a ball for an hour, and when he missed another rash attempt at a long red early in the next frame he returned to his seat with a wry smile, seemingly resigned to the increasing futility of trying to keep Selby at bay.
But having battled back to the brink of parity, there was one more dramatic momentum shift in the 32nd frame when Selby missed a simple black, allowing Brecel to stop the rot, before a brilliant knock of 112 got him over the line.