Gareth Southgate has told England hopefuls they must "earn the right" to break into a group hellbent on winning next year's European Championship.
The 52-year-old's early selections always had an accent on youth and sometimes surprised, yet Ivan Toney is the only player to have made their senior bow this season.
Southgate understandably kept with the tried and tested as Euro 2024 qualification got under way just 103 days after their World Cup quarter-final exit, but June appears a good chance to experiment.
"If we're going to have a look at players, they've got to earn the right," Southgate told the PA news agency.
"First and foremost, we've got to win the two matches and I think we've always given people opportunities at the right time.
"We'll always look to give people opportunities, but they have to be earned."
Rather than a chance to experiment, Southgate sees June as an opportunity for his players to show their commitment to the collective goal of Euro 2024 glory.
Many will not have played for almost three weeks when England travel to Malta, but winning there and at home to North Macedonia will see them take a giant stride towards the finals in Germany.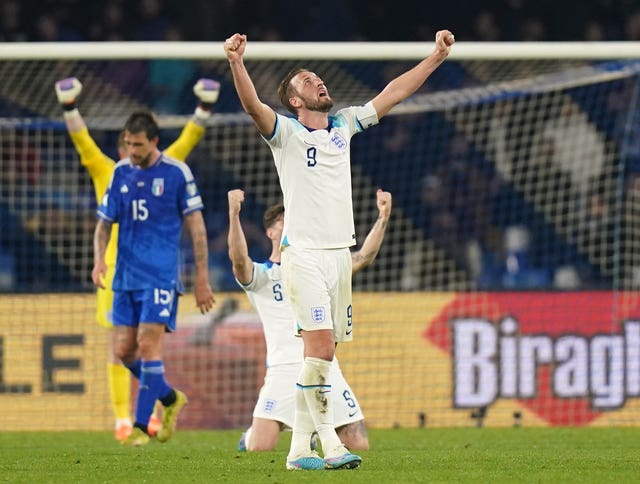 "All of our discussions as a team have been about wanting to be European champions – what that's going to take, what that means in terms of commitment, what that means in terms of quality.
"So, every time we get together – we're only going to have four or five camps before a European Championship – we have to make the most of every day that we're working."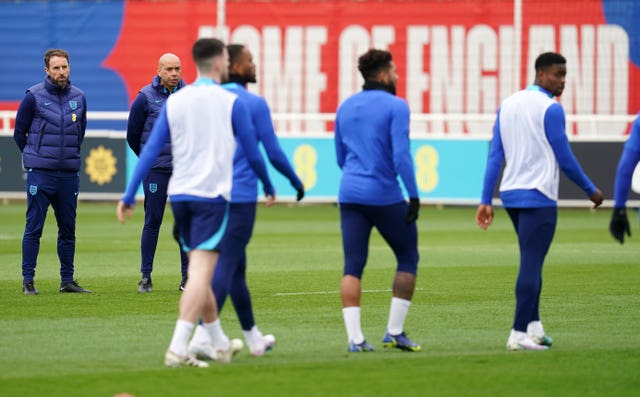 Every starter from the final remains heavily involved, with the players' proven ability to perform for their country and shared experiences part of the reason why Southgate has not trialled as many new players of late.
"There's that element (that they have proved it)," he said. "And also when you're building a team, it's about the experiences that you share together.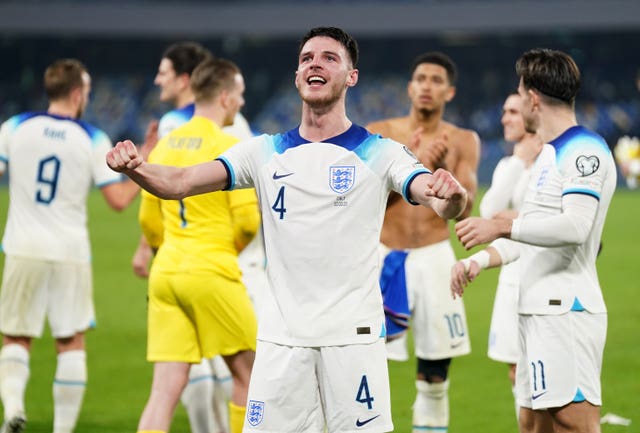 "That's why those guys that have been together such a long time, it's more than just how they might be playing at any one given time with their club or it's more than just the ability they might have.
"It's everything that comes together and June is another moment where we have to do that."
That does not mean Southgate is resting on his laurels with Euro 2024 coming into focus as he believes "any team is constantly in a period of flux", with the constant highs and lows of individual emotions feeding into the wider picture.
"Although I think, generally speaking, this team have shown tremendous progress and they do get on really well, I don't take it as a given that that's going to happen in the next camp or next season because you can never switch off.
"The best teams are constantly challenging themselves and are ready for the challenge that everybody else around them is providing."
Southgate shared his views on teamwork, competition and confidence with students during a surprise appearance to a Leeds school to support Channel 4's efforts to inspire the next generation of broadcast professionals.
The England boss held a mock press conference as part of the 4Schools initiative and spent time speaking with each of the 30 students after the event at Lawnswood School.
"When you're playing for the national team, you're representing everybody, you have the chance to bring people together," Southgate said.
"And, without a doubt, because of the position we hold we can make a difference to people's lives.
"So, I understand that when I come to an event like this you do have the opportunity to inspire people or to bring some enjoyment to their day.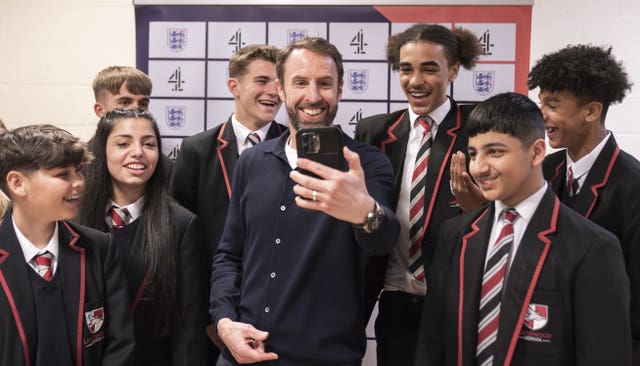 "So, to try and give some perspective that hopefully will give them something to think about when they go away."
:: Gareth Southgate was with Channel 4 in partnership with 4Schools at Lawnswood School in Leeds to inspire students interested in sports journalism