Luca Brecel withstood a stirring fightback from Mark Selby to clinch a dramatic 18-15 victory and become the first player from mainland Europe to win the World Snooker Championship at the Crucible.
Having clawed back outlandish deficits to sink both Ronnie O'Sullivan and Si Jiahui in the previous rounds, the brilliant 28-year-old switched roles to fend off a late surge by the four-time champion.
Resuming 9-8 in front after a first day when the headlines were hogged by Selby's historic maximum break, Brecel blasted four centuries in a blistering penultimate session to severely test his opponent's storied reputation for triumphing against the odds.
Brecel proceeded to extend his lead to 16-10 but watched in increasing exasperation as Selby clawed back five in a row to threaten a dramatic finale before the Belgian edged one frame closer and then got over the line in style with his fifth century of the match.
"I just didn't fancy winning this final," Brecel admitted after picking up the winner's cheque worth £500,000.
"I think it's been too long, too much pressure, too many late nights. I had been behind in most of my games and I was expecting to go home against Ronnie and especially Si.
"Today when Mark got back from 9-5 to 9-8 I felt like I'd lost it already. I just didn't fancy winning but if you feel like that and you still produce those breaks, I feel like I deserve it."
And it was all the more remarkable in the context of Brecel's claims that he had come into the tournament – and squeezed past Ricky Walden in a final-frame decider in the opening round – fuelled by a regime of negligible practice and plenty of parties.
"It's not going to be early but I'm not going to go wild," insisted the new champion of his imminent celebration plans.
"I'm not a party guy, it's just coincidence that it happened before this World Championship. I will probably have a couple of drinks with my family but I have got to go home tomorrow."
Brecel's exhilarating intent to take on almost every conceivable pot made him an instant favourite among Crucible fans and sabotaged Selby's hopes of continuing the recovery he had kick-started late on Sunday.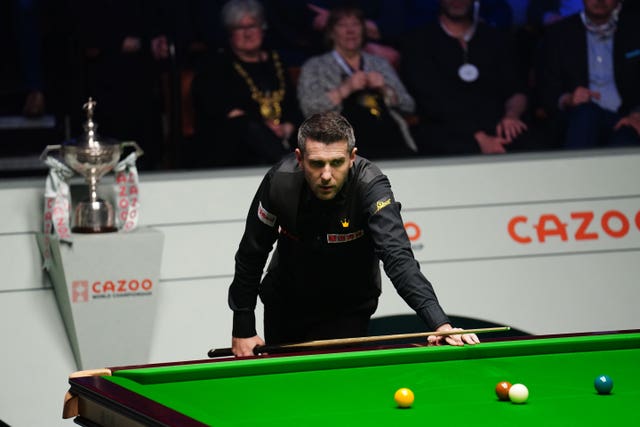 The four-time champion was distinctly out of sorts, cueing up many of Brecel's chances by leaving reds dangling desperately over corner pockets, but no-one would have expected anything less than one of his trademark fightbacks.
Just as he dredged his way back to win previous finals over Ronnie O'Sullivan and John Higgins, Selby launched his assault straight after the interval, winning two in a row, including the 23rd frame after a lengthy safety battle.
Yet where other opponents might have felt the pressure, Brecel was unfazed, and he duly returned to the table to sink an audacious opening red before proceeding to clear the balls for his nerveless fourth century of the session.
Arguably Brecel's most impressive frame was yet to come, as he wiped out Selby's carefully constructed 40-point lead off the back of another long red, his own pressure-filled break of 40 every bit as rewarding as his earlier hundreds.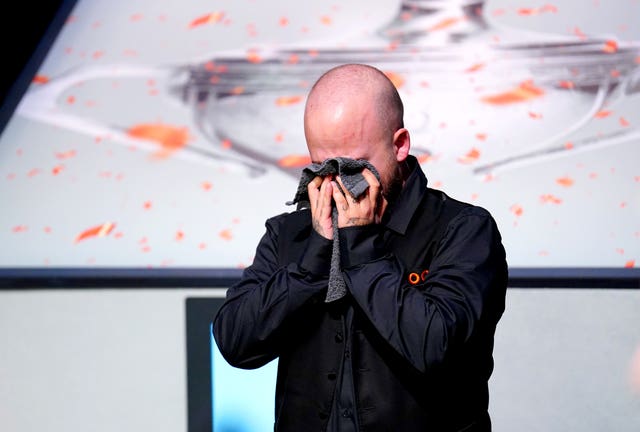 Inevitably, however, Selby stirred. He launched his improbable fightback with a break of 78 before reeling off the next four frames in a row to move to the brink of parity at 16-15.
But there was one more dramatic momentum shift in the 32nd frame when Selby missed a simple black, allowing Brecel to stop the rot, before a brilliant knock of 112 got him over the line.
"Some of the snooker Luca played today was incredible," said Selby. "To be playing in his first final and to make four centuries, he just kept knocking the balls in every time he got a chance.
"Just coming out of the other side with my mental health from where I was, that's me winning really – it's irrelevant what else goes on because if you don't have your health you have nothing.
"If this had been last year I wouldn't have been able to come back from where I battled back from. As long as I keep putting the work in and my health is good, hopefully I've got more time."