Luca Brecel rendered Mark Selby's maximum a distant memory as he fired four centuries to fashion a 15-10 lead after a high-quality penultimate session of their World Snooker Championship final at the Crucible.
Looking utterly undaunted by the biggest occasion of his career, the 28-year-old Belgian moved just three frames away from becoming the first winner of the title from mainland Europe, and the first overseas winner since Neil Robertson in 2010.
Selby had entered the session on a high after Sunday evening's stunning 147 but it was Brecel who rose to the occasion, blasting three of those hundred breaks in the first four frames as he turned his 9-8 overnight lead into a 13-8 advantage.
The four-time champion looked distinctly out of sorts, cueing up many of Brecel's chances by leaving reds dangling desperately over corner pockets, but no-one would have expected anything less than one of his trademark stirring fightbacks.
Just as he dredged his way back to win previous finals over Ronnie O'Sullivan and John Higgins, Selby launched his assault straight after the interval, despite some sterling resistance from Brecel who reclaimed the majority of a 68-point deficit.
Selby also took what felt like a pivotal 23rd frame, as he clawed back from 41 points behind and got the better of a lengthy safety battle on the last red to reduce the deficit once again to 13-10.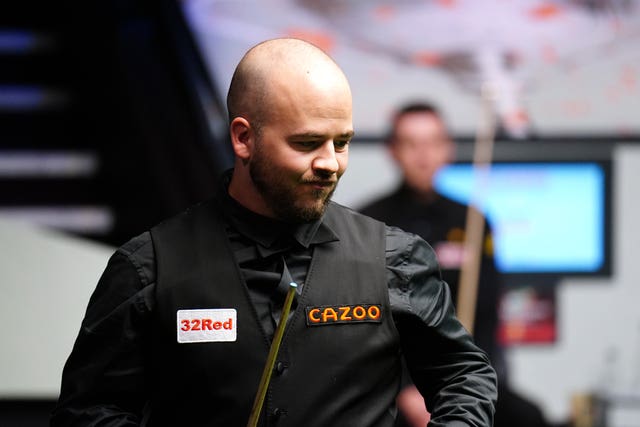 For all his centuries, it was arguably Brecel's brilliant clearance to pink in the final frame of the session that was most impressive, as he wiped out Selby's 40-point lead to move three frames away from claiming his maiden crown.